Florence Henderson, 'Brady Bunch' Mother and Star, Dies at 82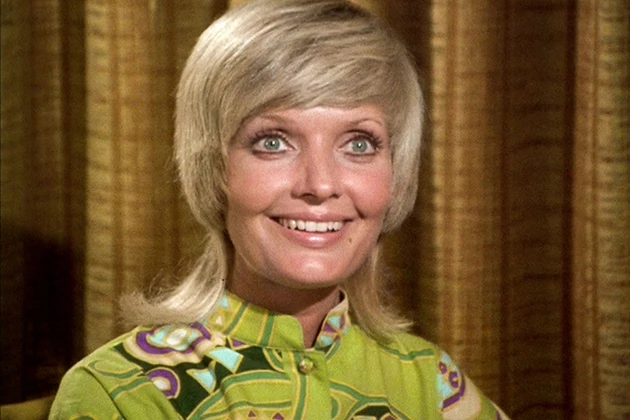 A sad day for fans of The Brady Bunch and revered actress Florence Henderson, as the Brady family matriarch has passed away at age 82. Henderson had since appeared in everything from Murder, She Wrote to Roseanne, 30 Rock to Dancing With the Stars.
Henderson passed away in Los Angeles on Thursday night of heart failure, according to her manager, Kayla Pressman. After word broke of her passing, several of Henderson's TV children took to Twitter to share their remembrances, including Barry Williams (Greg Brady) and Maureen McCormick (Marcia):
Deeply saddened. Florence was one of the most gracious people I have ever known, Proud to call her Mom and life long friend. #RIPFlorence

— Barry Williams (@MrBarryWilliams) November 25, 2016
Florence Henderson was a dear friend for so very many years & in my <3 forever. Love & hugs to her family. I'll miss u dearly #RIPFlorence

— Maureen McCormick (@MoMcCormick7) November 25, 2016
You are in my heart forever Florence pic.twitter.com/PABCuPubA2

— Maureen McCormick (@MoMcCormick7) November 25, 2016
Born in Indiana, Henderson began her acting career at the American Academy of Dramatic Arts at age 17, next taking on Broadway musicals like Wish You Were Here, The Sound of Music and South Pacific. Henderson entered TV icon status as Carol Brady in 1969, reprising the role through several TV movies and three spinoffs (The Brady Bunch Hour, The Brady Brides, and dramatic The Bradys). Henderson was also currently hosting The Florence Henderson Show on the Retirement Living TV as well as the culinary What's Cooking with Florence Henderson, with the film Grandmothers Murder Club due out next year.
In the meantime, our best thoughts go out to her family, and all those remembering Florence Henderson's work.

Source:
Florence Henderson, 'Brady Bunch' Mother and Star, Dies at 82