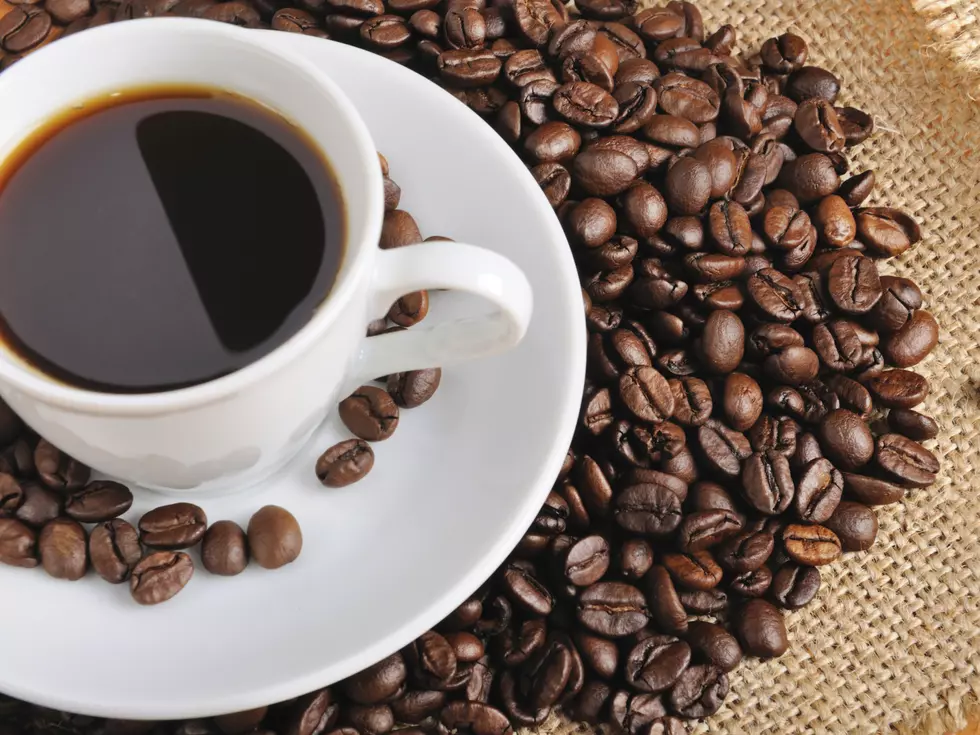 12 National Coffee Day Deals in Minnesota You Don't Want to Miss
Thinkstock
The best day ever is Sunday: National Coffee Day! And thank goodness local restaurants and coffee shops hopped on board and are offering deals for National Coffee Day. WalletHub put together a list of different places offering deals, here are the ones we can find in Minnesota:
Dunkin' - Buy one hot coffee at participating locations and get one free (of equal or lesser value).
McDonald's - Open the McDonald's App and make sure you're apart of McCafe Rewards. Then when you by 5 any-size McCafe beverages you get one for free.
Starbucks - They just released a new coffee called Siren's that they've been brewing in store. If you buy a cup of Siren's Blend $0.15 will be distributed equally between International Women's Coffee Alliance and Days for Girls.
Caribou Coffee - You can get a medium hot coffee for $1, a medium cold press black for $2, or a nitro black for $3.
High Brew Coffee and Whole Foods - If you go to highbrewcoffee.com you can download a coupon for a free can of High Brew Coffee, redeemable at Whole Foods.
Dunn Brothers - If you pay with the Dunn Brothers app you'll get a $1 credit off of your purchase.
Kwik Trip - You can get a free cold brew or frappe from the Fresh Blend machine if you're a Kwik Rewards member and you have the coupon saved on the Kwik Rewards app.
Cracker Barrel - Order online using the code COFFEE20 to get 20% off a regular, decaf, pumpkin pie, and single-serve cups. Or go in-store and try the Pumpkin Pie Latte, only being sold in honor of National Coffee Day.
Cinnabon - Get a free 12oz coffee!
Pilot Flying J - Get a free small coffee with a coupon found on the Pilot app.
Baskin Robbins - Get a small customizable Cappuccino Blast for just $2.99
Bruegger's Bagels - If you're a rewards member you can get a free medium hot or iced coffee with any purchase. To redeem, you have to have the barcode from an email sent to rewards members, show the Bruegger's Bagels app, or provide the phone number associated with their rewards account.
Hang out with Carly Ross on The Mighty 920 KDHL weekdays 1-5pm!