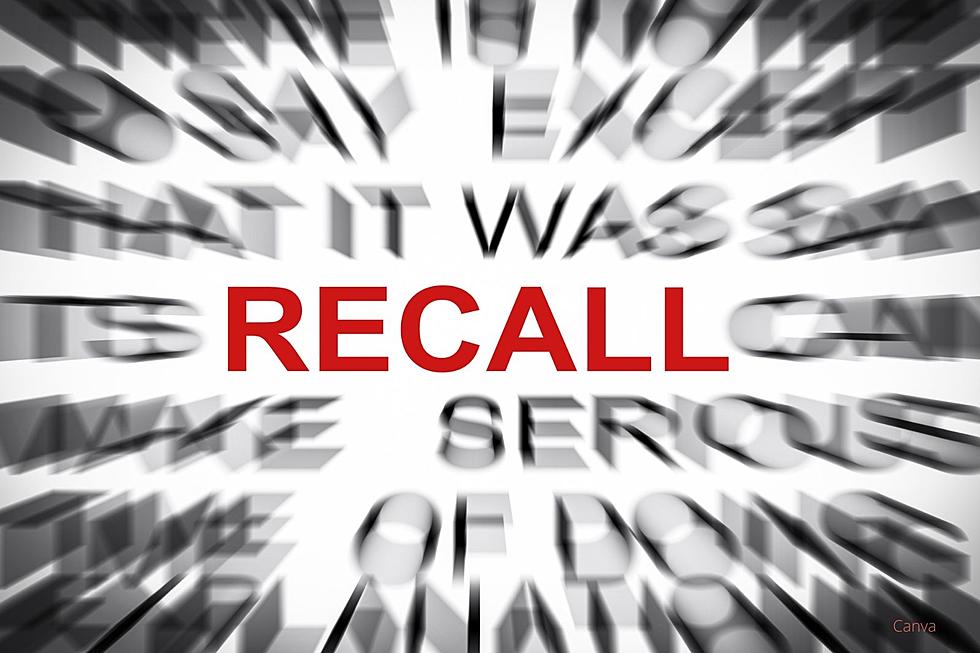 478,000+ Stools Sold in Minnesota Recalled Due to 10 People Injured
Canva
It's time to check your garages and shops because over 470,000 stools sold in Minnesota, Iowa, Illinois, Wisconsin, and throughout the United States are being recalled due to a fall hazard.  10 people have already reported injuries.
Life-Threatening Allergic Reaction Reason for Popular Salad Dressing Recall in Minnesota
Over 470,000 stools sold at Harbor Freight in Minnesota, Iowa, Wisconsin and Illinois have been recalled due to seat weld breaking which could lead to falls.
96 reports have already been made regarding a faulty seat weld on a stool that was sold at Harbor Freight Tools between July 2014 through September 2021.  10 individuals have reported minor injuries as a result of the seat weld not holding which has led to the seat post breaking.
Below is information from the Consumer Product Safety Commission regarding the recall:
Total Number of Products Recalled:  478,800
When and Where the Product Was Sold:  The stool was sold between July 2014 and September 2021 at Harbor Freight Tools stores nationwide and also online at www.harborfreight.com.  The cost of the product was about $30.
Description of product: "This recall involves the Pittsburgh Automotive-branded pneumatic roller seats. The swivel seats are red with a 15 to 20-inch pneumatic lift range and have a black storage tray located above the wheels. Product Registration Number CA-44417 can be found on a white label located on the bottom of the seat's storage tray. The item number is printed on a label on the front of the storage tray and the UPC is printed on a label on the underside."
Products with the following item and UPC numbers are included in the recall:
What to do if you have one of the products recalled:  Stop using the item immediately and if possible, return to your closest Harbor Freight Tools store.  A free replacement will be provided or a refund in the form of a gift card.  If it is not possible to return the stool to a Harbor Freights Tool store, call 800-444-3353, email at recall@harborfreight.com or go online at www.harborfreight.com.
See all of the recall information at cpsc.gov.
38,000+ chairs recalled in Minnesota due to injuries
12 Items That Are Experiencing Shortages in 2022
As you are creating your online grocery order or shopping at the grocery store, you may have already noticed that we are seeing store shelves that aren't quite as full. Minnesota, Iowa, Wisconsin, Illinois shoppers are experiencing these shortages as they are out shopping but it has also been noticeable throughout the entire country. According to USAToday.com, the following items could be sparse on store shelves due to a large variety of reasons including some of the following: COVID, global supply chain disruptions, and weather-related events.