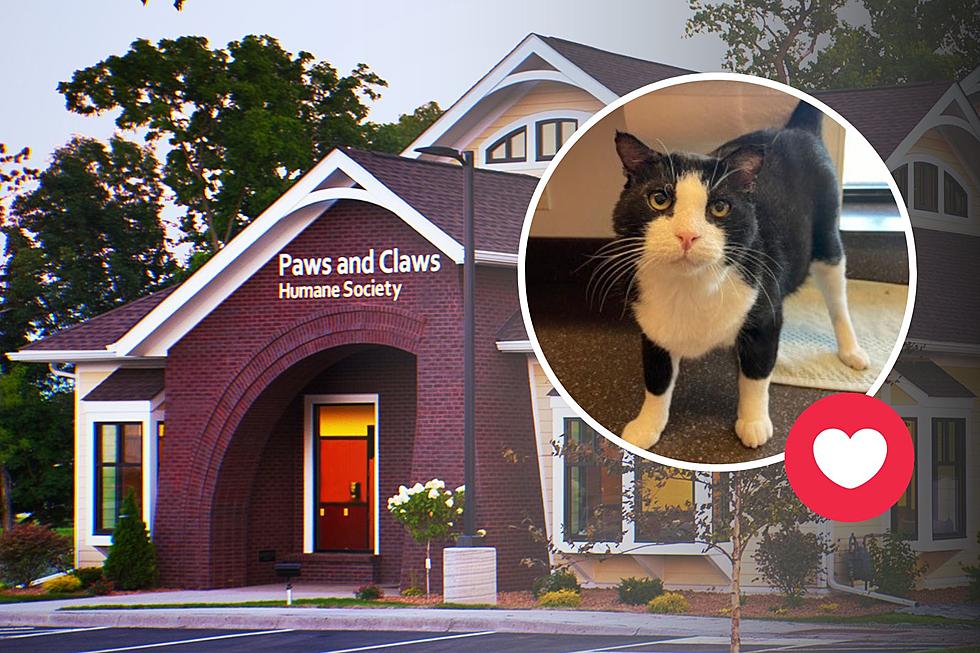 Affectionate Kitty in Minnesota Looking for New Family to Love
Paws and Claws
A few weeks ago, we took a little poll at our office and found out that our team has a soft spot in our hearts for animals.  Yes, Townsquare Media has quite a few of the top radio stations in Southeast Minnesota and is the place where almost 12 million views are happening on our stories every month, but we are also the place that loves animals. ❤️ Yes, Townsquare Media cares about our community and there is one special animal we just had to share who is looking for his forever home.  Who knows, it might be yours!
An adorable Cat Named Timmy is Looking For His Forever Home in Minnesota
In Southeast Minnesota, one of the organizations that helps animals find new homes is Paws and Claws Humane Society.  This week, we are going to feature a new pet each day and we know that if you read the stories and share them on social media, these pets will help find their forever homes!
This week, we are introducing you to a little guy named Timmy.
I may not hear well, but I can still understand love. I'm Timmy, a good-looking black and white tuxedo adult male. I first came to Paws and Claws in October of 2022 and was adopted in December. I was returned in July because my person had "too much to handle." According to my person, I am deaf, but I function well. I love to play, and I'm an affectionate kitty boy. I have not been around other cats except here at the shelter, and I've not been with dogs. I like children. Food? Did someone say food? I was eating Purina Kit & Kaboodle! I hope you'll Shimmy on down to the shelter to take me home gimme, gimme some love and a forever home as your Timmy boy!
How much does it cost to adopt Timmy at Paws and Claws in Southeast Minnesota?
According to Paws and Claws, the adoption fee is $100.  There is also a $30 microchip fee as well as tax that will be part of bringing Timmy into your family.
If you think Timmy should be part of your family, your next step is to fill out the adoption paperwork for Paws and Claws.  You can find that on their website here.
Learn More About Timmy and Other Animals at Paws and Claws in Southeast Minnesota
Just in case you are a dog person, or maybe you are just wanting to see what other animals might be looking for new homes, check out the Paws and Claws Humane Society website.  You can find adoptable dogs here and adoptable cats here.
Townsquare Cares' Pet of the Day sponsored by Space Concepts.
Helpful Tips To Keep Packages Safe From Porch Pirates
Next time you order something, try these tips to help keep your packages safe from thieves like porch pirates.