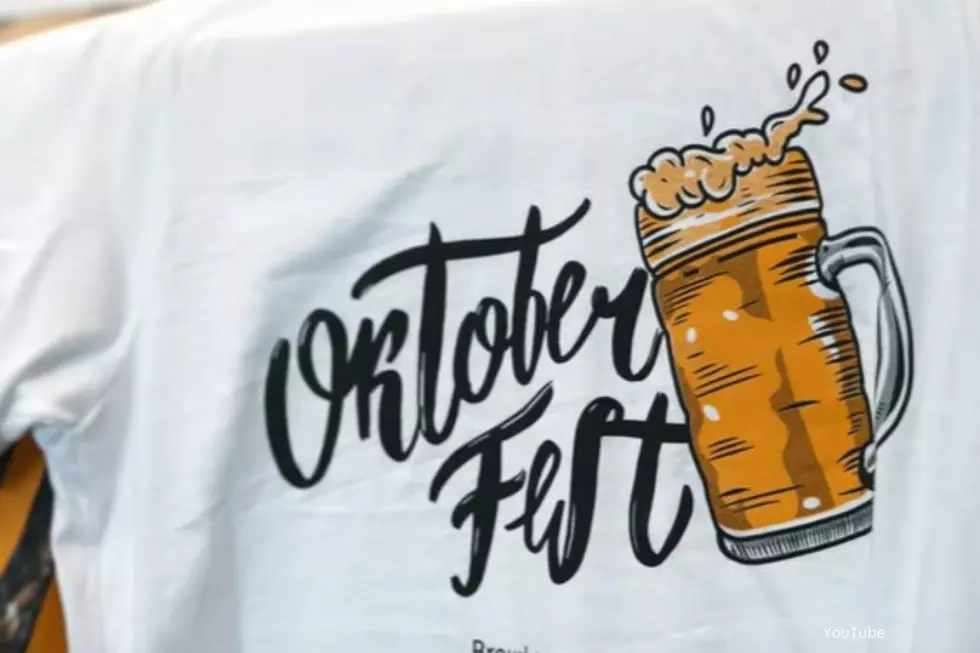 Amazing Oktoberfest Event in Rochester Back for 2nd Year
YouTube
If you are looking for some fun on Saturday, October 1st, a few Rochester, Minnesota businesses are opening up their parking lots and businesses for a huge Oktoberfest event...and everyone is invited!
2nd Annual Oktoberfest is Happening in NE Rochester, Minnesota
I know you've heard of Oktoberfest.  I mean, we live in Minnesota and are super close to Wisconsin where I'm pretty sure Oktoberfest happens year-round.  But, if you missed out on this specific Oktoberfest celebration in NE Rochester last year, you've got another chance to be part of these festivities.
Oktoberfest to Support Suicide Prevention is back for a second year and it is going to be an epic day full of cornhole (or bags...whatever you call it), live bands, a beer tent, a pickleball tournament, and tons of raffle prizes.
Suicide prevention and awareness is close to the heart of Haley Comfort Systems. We are taking action in the hopes of mitigating risk and supporting mental health of our friends, families and neighbors...
Kicking off the day in collaboration with AFSP's Out of the Darkness Walk at Prairie Care Medical raising awareness for suicide prevention.
Following the walk, the event starts back at The Haley Center at noon with The Purple Goat's beer tent, yard games, live bands, raffle drawings, entertainment for the whole family. All money raised will go to organizations supporting suicide prevention. Help us beat last year's fundraising efforts of over $48,000! - Oktoberfest to Support Suicide Prevention Event Page

 
Check out some of the fun happening at Oktoberfest in Rochester!
Last year, over $48,000 was raised to help organizations that support suicide prevention and the goal this year to is beat that number and help even more people.  Check out some of the fun happening this year at Oktoberfest. 👇
Tons of raffle prizes and other fun including $19,000 in movie passes!
The Out of the Darkness Walk will start at 10am.  See location and registration info here.
A Bean Bag and a pickleball tournament will be held during the day.  See registration details here.  According to the website, there is also a "Closest to the pin" competition.
Live music starts at Noon and features various bands and artists all day.  See the full schedule at the Oktoberfest website.
Learn more and see the full schedule of events at the Oktoberfest website.
Townsquare Media in Rochester Cares About Our Community
Our team at Townsquare Media loves helping the community and are truly thankful for all who create fundraisers to help others as well as the nonprofits in our area who go above and beyond each day to serve our community.  If you have an event, fundraiser, or are a nonprofit, we would love to help support your causes.  Learn more about how Townsquare Media cares on our website or send me a note with details about your organization or fundraiser to jessica.williams@townsquaremedia.com.
Rochester On Tap is the next big party in Minnesota
If you love beer, the next party you should be at is Rochester On Tap!  It's just a few weeks away on October 15th in Rochester at the Mayo Civic Center and you'll have a chance to sample over 90 different beers.  I'm not sure if Luke Bryan's beer will be there but it is on my list of things to do today to check.  If you are looking to snap tickets, there are VIP opportunities and some special deals if you buy early at Seize The Deal.
Top 8 Most Overrated Attractions in Minnesota
Minnesota is known for a lot of amazing attractions! Of course, we also have 10,000+ lakes that we love to boast about. However, we have a few places that seem to be hyped a bit more than some think is necessary. In fact, there are 8 attractions in Minnesota that people say are the MOST overrated in the entire state.