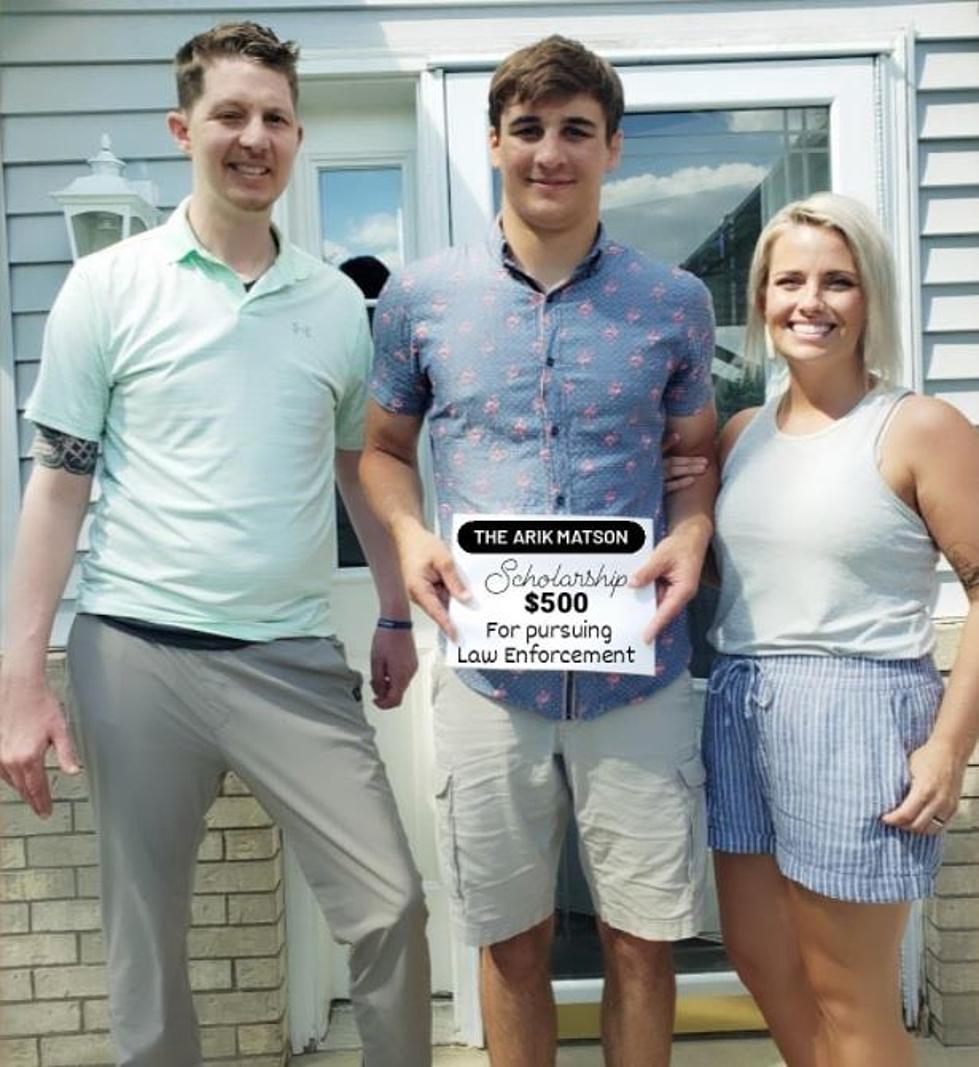 Arik Matson Family Award's First Law Enforcement Scholarship To Recent Medford Graduate
Image Credit: Matson Strong via Facebook
Arik Matson and his wife Megan announced 6 months ago that they had wished to reward those going into the law enforcement field with scholarships, and the first $500 Arik Matson Scholarship was awarded to recent Medford graduate Josiah Hedensten.
According to a post to the Matson Strong Facebook page;
"What better time to announce this opportunity what Arik & I are gifting to our local graduates that are interested in pursuing Law Enforcement, then during graduation season!
We have talked about the ARIK MATSON Scholarship for the past 6 months now. We are excited to have been able to hand out our 1st $500 scholarship to our very own long-time neighbor that has become more like family to us over the years.
Went to Alden Conger up until the past 2 years. He then transferred to Medford High School. Josiah will be attending Southwest State University this fall were he will be pursuing Law Enforcement on a Football Scholarship.
We couldn't be more proud of you Josiah taking the leap of faith into the Law Enforcement field during these trying times. May you help others and stay safe.
As mentioned in the post announcing the first recipient, Hedensten will be attending Southwest State University in Marshall Minnesota on a football scholarship, while pursuing a degree in law enforcement.
Congratulations to Josiah on his scholarship, and to Arik and Megan for being so community-minded and generous.
Minnesota's 25 Smallest Towns According to the 2020 Census
According to the 2020 census, the smallest town in Minnesota has a population of 507 people. Check out the 25 smallest towns in Minnesota
according to our latest census
.