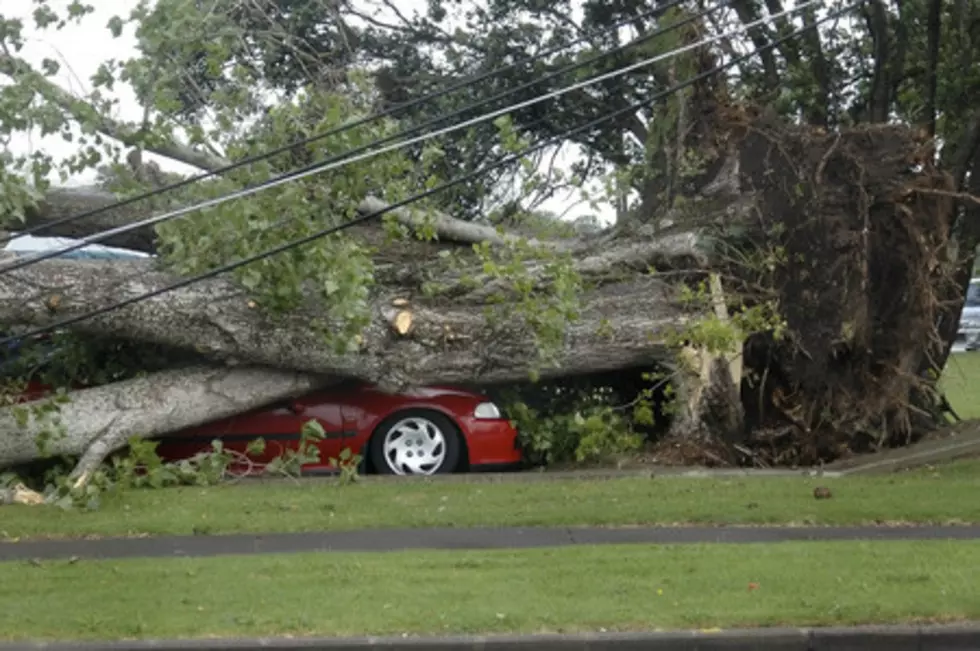 August Storm in Minnesota & Iowa Now Costliest in U.S. History
ThinkStock
Enter your number to get our free mobile app
That big windstorm that rolled across parts of the Midwest in early August slammed into Iowa and parts of southern Minnesota and caused a massive amount of damage, with estimates continuing to rise even now.
It wasn't a tornado that hit most of Iowa and parts of Minnesota, Wisconsin and Illinois on August 10th-- it was a derecho, and you won't believe how much damage it caused. First, I have to admit that even though I'm a weather geek, I didn't know much about derechos. Tornados? Sure. But what's a derecho?
Well, according to the National Weather Service, a derecho is "a widespread, long-lived wind storm that is associated with a band of rapidly moving showers or thunderstorms. Although a derecho can produce destruction similar to the strength of tornadoes, the damage typically is directed in one direction along a relatively straight swath. As a result, the term 'straight-line wind damage' sometimes is used to describe derecho damage," the NWS says.
And, boy did that happen with the August 10th derecho. It slammed across Iowa and parts of southern Minnesota for most of that afternoon before moving east and impacting Wisconsin, Illinois, Indiana and even parts of Ohio. All told, this Des Moines Register story says, it caused nearly $7.5 BILLION dollars in damage-- which makes it more expensive and 9 of 10 hurricanes that made landfall in the U.S. this year.
Iowans are still recovering from the damages the derecho's straight-lined, hurricane-strength winds caused a little over two months ago. Half a million Iowans lost power in the aftermath of the August wind storm, which was the most costly thunderstorm in U.S. history-- and is the fourth-most expensive severe storm since 1980, and the second-costliest disaster so far in 2020.
Yikes. That's amazing. And almost tough to wrap your head around. Hopefully, our impending winter season (which they say could be colder and snowier than usual) spares our friends to the south and east of us.
And, the cheapest home for sale in Minnesota wasn't affected by that storm that hit the Midwest back in August but keep scrolling to check out some pictures that make you think maybe it wouldn't have been such a bad thing if it had been hit by that storm. (Just kidding...kind of.) Or WAS it hit by that storm? It's almost tough to tell...
YIKES: Look Inside Minnesota's Least Expensive Home