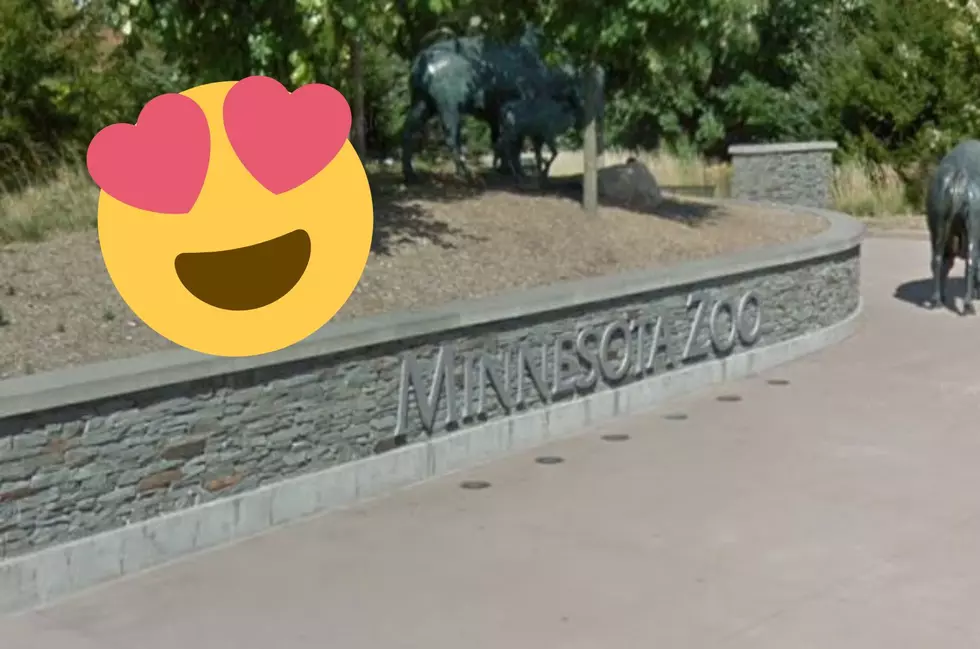 New Baby Animals Welcomed at the Minnesota Zoo (VIDEO)
Google Maps
One of the only things I love more than animals is baby animals. They're just the cutest! And if you pay a visit to the Minnesota Zoo soon in Apple Valley, MN you'll be able to see some new baby animals that they welcomed to the world earlier in the month.
The Farm Babies annual event just ended on Sunday, June 5th. If you aren't familiar with the Farm Babies event at the zoo, you can get up close and personal with the adorable baby farm animals they have, like baby goats. But don't worry, they aren't the only baby animals at the Minnesota Zoo.
Welcome 6 Adorable Kits to the Minnesota Zoo!
Six kits were born at the Minnesota Zoo on June 9th. Kits are... baby beavers! They're so stinking cute. The zoo shared a video of the adorable new additions on their Facebook page and they're so little.
I can't wait to see these little guys in action. The zoo says that the kits will stay in their den for about a month but they have a camera inside the den so you can take a peek at what their up to. The kits are expected to make an appearance outside of the den in July. So if you're thinking about paying a visit to the Minnesota Zoo this summer, consider going next month to see these little guys.
While they're super cute, those baby beavers aren't allowed to be pets in Rochester. Keep scrolling for other animals you aren't allowed to have as pets in Rochester.
Listen to the Get Up & Go Morning Show w/ Dunken & Carly On-Demand below, with the 106.9 KROC app, and on the following podcasting services:
Apple | Google | Spotify
Animals You Aren't Allowed to Have as a Pet in Rochester, Minnesota
Below are the animals that we are not allowed to own as pets here in Rochester, Minnesota according to the City of Rochester Code of Ordinances under
Sec. 3-1-4. - Prohibited wild animal
.