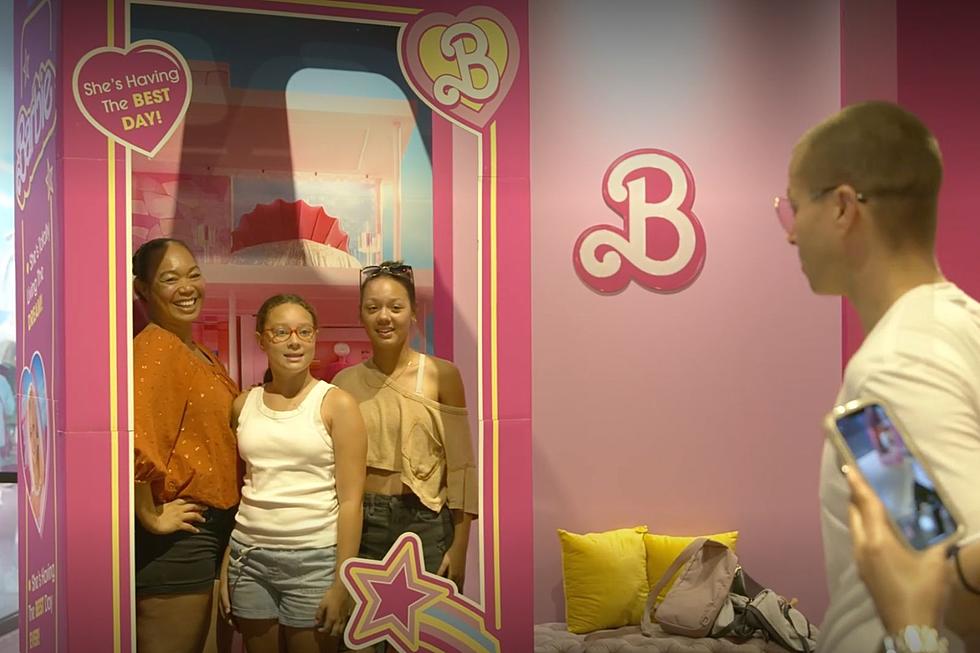 Barbie Fanatics Have One Final Day To See Hollywood Magic in Minnesota
Mall of America
Drop everything you are doing and head to the Mall of America in Minnesota ASAP because a historic exhibit from Hollywood is leaving very soon.
Barbie Fanatics Have One Final Day To See Hollywood Magic in Minnesota
Growing up in the 80s and 90s, Barbie was my everything!  In fact, my dad built me my own dollhouse that was about 4 ft tall and it was perfect.  I didn't have as many Barbie shoes like my friends did down the street, but Ken, the pink Corvette, and other fun accessories made the well-built dollhouse Barbies dream house.
If Barbie was one of your favorite things too, you MUST go check out the pop-up exhibit at the Mall of America that is the exclusive spot to see some of the costumes worn for the upcoming movie, Barbie Land.
For a limited time, fans can get an up-close look at six stylish looks worn onset by the stars of the film. There will amazing photo ops inside and outside of the pop-up space that will provide guests with endless backdrops creating many to question if they're in Barbie Land. Plus, Barbie's living room will be set up for guests to game in style with exclusive content for Xbox and Forza Horizon 5. This free immersive experience will be open Saturday, July 15 – Wednesday, July 19 from 11 a.m. – 7 p.m. on Level 1, North. - Mall of America
Need Some Cash To Pay for a Shopping Spree at the Mall of America?
If you make the trip to the MOA to see the Barbie exhibit, you know you'll have to do a little shopping and we'd like to help you out.  How does an extra $500 sound?
Someone is scoring a $500 Visa Pre-paid Gift Card and I'd love it if you were the lucky person picked for this awesome prize.  If you'd love to win, just head over to our "Contests" page.  If you are reading this after that contest is over, check out the others that are happening!
Top 5 Most Dangerous Roads in the State of Minnesota
Car accidents happen in every state but in Minnesota, there seem to be a few roads that are the most dangerous for drivers. According to
Hoglund Analytics
, below are the top 5 most dangerous roads in the Land of 10,000 Lakes.