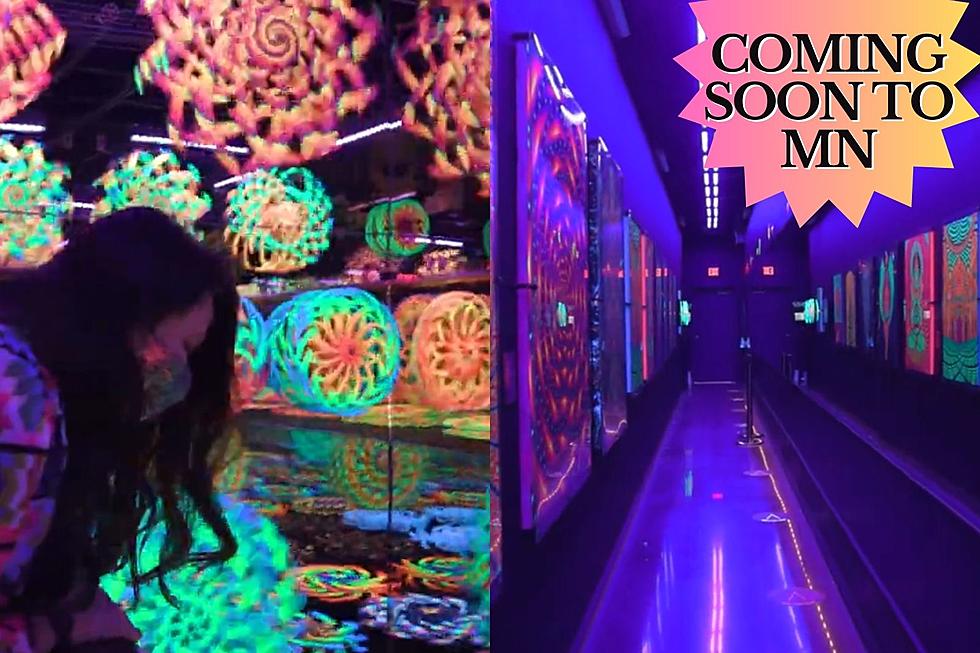 Coming Soon! Emerging Psychedelic Art House Experience Here In Minnesota
Photos are screenshots from video on winkworld.com
An "immersive art and music entertainment experience" founded in Las Vegas is coming to Minnesota! And the Psychedelic, carnival-type art experience will be opening at the Mall of America.
Wink World, created by Blue Man Group co-founder Chris Wink, is expected to open at Mall of America this summer. And if you know anything about Blue Man Group you may know what this experience will be awesome.
Wink World is like a "psychedelic art house meets carnival funhouse," as described on their website.
At "Wink World: Portals into the Infinite", guests journey through six infinity mirror rooms; each containing a distinct combination of light, color, sound, and motion.

 

Wink drew upon his well-honed skills as an innovative experience designer, a music composer, and a purveyor of high-impact multimedia entertainment to create a unique exhibit that celebrates life's infinite possibilities.
Wink World currently has one exhibit in Las Vegas, and after gaining huge attraction, Chris Wink wanted to expand the exhibit a bit more by opening a new location at the MOA. He shares in a news release that "it's essential to have places to physically go and have real and fun social experiences. We chose Mall of America as our second site because this place really gets it, and we're excited and honored to be bringing a new dimension of fun to this legendary facility."
While the MOA location won't be exactly like the Vegas one, an article from Twin Cities Business shares what the new location will hold:
MOA's Wink World will feature seven unique rooms that each showcase a different combination of light, color, sound, technology, and motion. Each room has a distinct tone and mood to them with elements such as bouncing slinkies, spinning neon ribbons, infinity mirrors, and lasers. According to Wink, the MOA version will feature an additional exhibit room and a new lobby installation.
The new location at MOA will be opening sometime this summer and will be located on the Third level, North. Wink World shares that they are open to all ages!
All information is credited to the articles from bringmethenews.com and tcbmag.com, and Wink World's Website.
Amazing Northern Lights Spotted in Southeast Minnesota (PHOTOS)
The night sky was dancing and full of color on Thursday, March 23rd as the Northern Lights were spotted all over Southeast Minnesota. And it was truly phenomenal! Below are a few photos captured by individuals in and around the Rochester, Minnesota area.