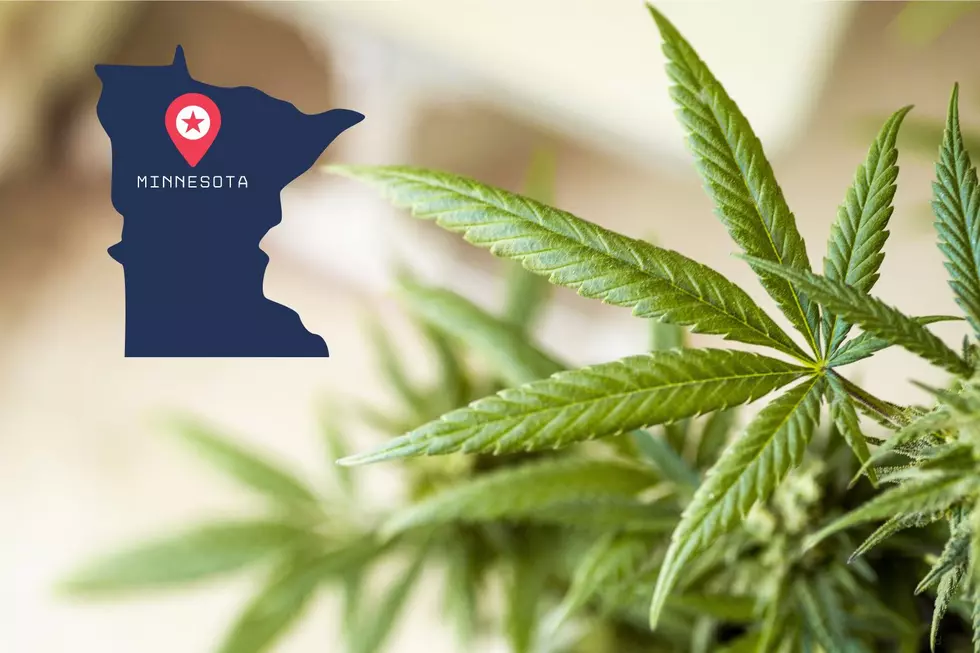 Minnesota Senator Says Pot Will Be Legalized This Year
Canva
People will certainly argue, some may shout, but one Minnesota DFL Senator says pot will be legalized this year.
What's the Actual Bill Introduced to Legalize Adult-Use Pot?
You can read the entire bill here: (click to download H. F. No. 100 PDF), but here's the start of the bill certain to cause a lot of debate across Minnesota in 2023.
A bill for an act relating to cannabis; establishing the Office of Cannabis Management; establishing advisory councils; requiring reports relating to cannabis use and sales; legalizing and limiting the possession and use of cannabis by adults; providing for the licensing, inspection, and regulation of cannabis businesses...
In a press release, Minnesota Senator Lindsey Port (DFL - Burnsville), said they, "...will get it done this year...We have work to do in the Senate, but we are ready to have those robust discussions and pass this into law."
Sheriff Kevin Torgerson spoke against the legalization on Townsquare Media Rochester radio station, Y-105FM, saying
The public safety aspects of it really greatly concern me. And I'm just wondering if people really understand what we're about to do, if this is gonna happen, it's gonna make our roads and so much of our society so much more unsafe." Read More: Special: Legalized Cannabis Could Skyrocket MN Traffic Deaths 
KROC News Spoke to Rochester DFL Rep. Tina Liebling and to Rochester Republican Senator Karla Nelson, who told KROC-AM News that she's skeptical of recreational marijuana legalization. She raised concerns of state law contradicting federal law and the possibility of cannabis getting into the hands of minors. Read More: Rochester Lawmakers Discuss Marijuana Legalization
A KARE 11 story for some background.
A short drive from The Med City is a beautiful home with a maid's stairway. Sadly, the maid is not included.
$489,900 - Plainview Home Filled Has Maids Stairway and So Much Pepsi
300 First Avenue NE Plainview, MN 55964
Rare opportunity with this Victorian-style home.
4 bedrooms, ornate and open stairway in front, back maid stairway opens to kitchen.
Maple hardwood floors, ornate cast iron heating, leaded glass windows, main floor laundry and pocket doors.
Side and front porch, cement patio and deck opens to kitchen. Walkup attic.
Many perennial flowers and nice trees. Rear wood privacy fence.
As always, if you have a comment, complaint, or concern about something I wrote here, please let me know: james.rabe@townsquaremedia.com
READ ON: See the States Where People Live the Longest
Read on to learn the average life expectancy in each state.
Minnesota's Breathtaking Frozen Attraction Is 1 of Only 6 In All of North America
It started as a backyard project by a cool dad and has grown to be one of the most amazing winter attractions.