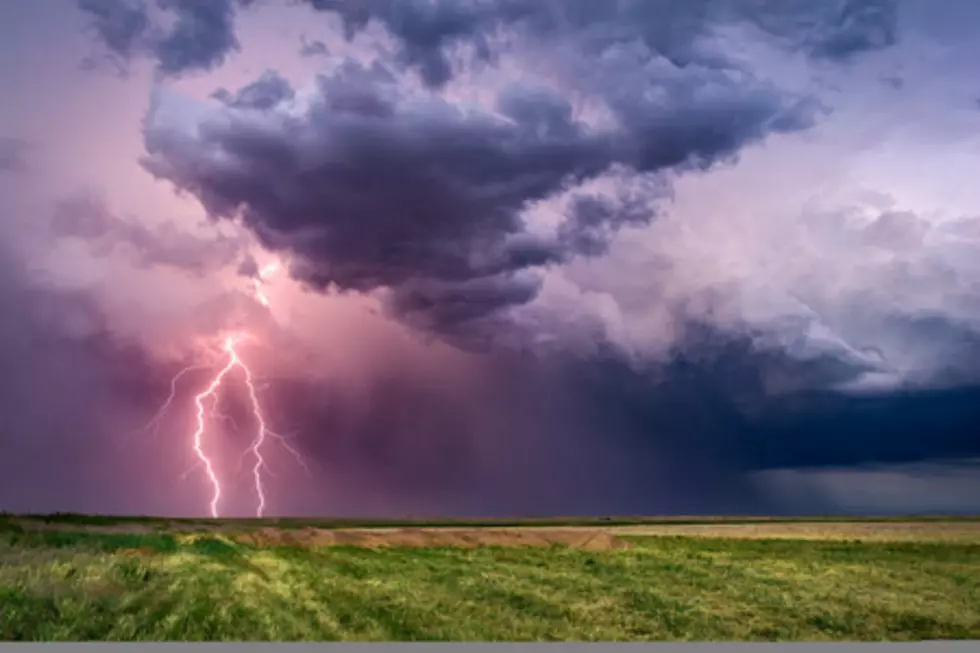 The Remarkable Way a Storm Can Help Green Up Your Lawn in Minnesota
ThinkStock
One of the best things to help green up lawns here in Minnesota in the spring is to hope a few thunderstorms rumble our way.
Ah, spring in Minnesota. That time of year when the snow has finally melted and your lawn is starting to dry out after that cold, soggy and windy April. But if your lawn is like mine, it's still kind of patchy and dead-looking. How do you get it to turn green again? Wait for a thunderstorm.
Wait, what's that? What does a thunderstorm have to do with greening up your lawn? As it turns out, a LOT. I remember my grandpa telling me, as a spring thunderstorm was rolling through my hometown, that the lawns and gardens would start to look much greener and healthier after the storm cleared. And, of course, they sure seemed to.
This story says it's all thanks to a complex chemical reaction in the lightning that turns nitrogen in the air into nitrates your lawn needs to grow and turn green. I have to say, it sure seems to be true. I've noticed that our lawn in northwest Rochester, which is still pretty patch right now, has sure seemed to turn green much faster over the years after a thunderstorm.
And outside of one storm that rumbled through southeast Minnesota early Monday morning, we really haven't experienced many thunderstorms in our neck of the woods so far this spring, though there are scattered storms in the forecast for the next several days, as well.
Now, in the interest of presenting an opposing point of view, THIS story debunks that whole lightning/nitrogen connection and instead supposes that it's the RAIN in a thunderstorm that actually helps your lawn turn green, not the lightning. However, that's not what Brian Gotter, a meteorologist for WTJM-TV in Milwaukee, Wisconsin, believes...
Either way, whether we get a thunderstorm or not, there are several other things you can do to help your lawn grow green and healthy this spring. The University of Minnesota Extention has some great information HERE. Or, you can do a rain dance and hope that a thunderstorm rumbles by...
The sound of a nice spring thunderstorm rumbling outside your window when you're safe and dry inside is one of the best sounds of spring, isn't it? Of course, there are many OTHER sounds that we love to hear here in Minnesota, as well. Keep scrolling to check some out!
Listen to Curt St. John mornings from 6 to 10 on Quick Country 96.5
and from afternoons from 2 to 6 on 103.9 The Doc
Top 10 Favorite Sounds Heard in Minnesota