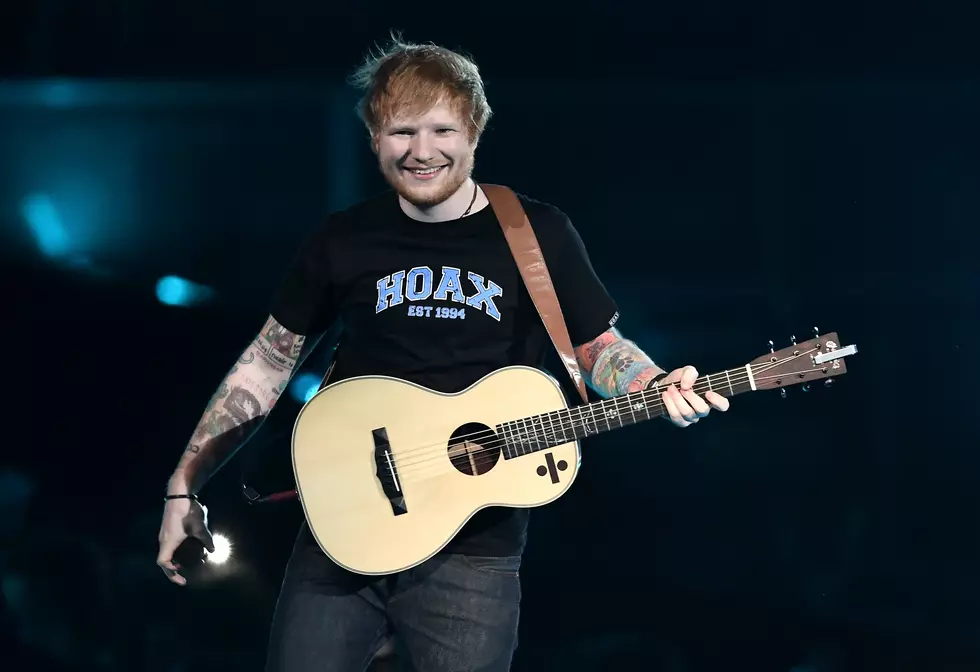 Ed Sheeran Is Hosting A Massive Party in Minnesota
Getty Images
One of the biggest stars in the world just announced plans for a massive party in Minnesota next summer. Ed Sheeran has sold more than 150 million records, was named artist of the decade (2010-2019) by RIAA, and Spotify says he was the second most streamed artist during that time.
Sheeran's list of hits includes ballads including "Perfect" and "Thinking Out Loud" and upbeat jams like "Shape of You" and "Shivers". People of all ages love Ed Sheeran and we are super excited about the announcement his team made today.
Do You Know Why Ed Sheeran uses math symbols as names for his albums?
Uproxx published a portion of an interview that Sheeran gave to New Zealand's Project NZ in which Sheeran said he isn't confident in his looks:
"The thing with the albums is I, very early on in my career, decided I didn't… I don't mean to play it down, but I have a face for the radio. And I was like, 'I don't really want to be a poster boy ever."
"So I had sort of figured out a way, I was like, 'I'm going to do it with colors and symbols.' So I was like, 'I'd love to get to the point that there's a billboard of just red with an equals sign, or green with a multiply, or blue with a divide, or orange with a plus, and people go, 'Oh, Ed's got an album coming out.'"
Ed Sheeran Is Coming to Minnesota
Sheeran just announced the "+ - + ÷ x" tour is making a stop in Minnesota.
Ed Sheeran will perform at US Bank Stadium on August 12th.
Support: Khalid, Cat Burns
Venue: U.S. Bank Stadium
Date: Saturday, August 12, 2023
A press release explains how fans have the best chance to get tickets. "Ed Sheeran is partnering with Ticketmaster to use the #VerifiedFan system. Registration opened Monday, October 3rd at 9:00 AM and closes on Sunday, October 9th at 9:00 PM.
Fans can register HERE.
The Verified Fan Presale is set to begin on Wednesday, October 12th at 10:00 AM and run through Thursday, October 13th 10:00 PM. The general public on-sales are Friday, October 14th at 10:00 AM.
Tickets go on sale Friday morning. 
Speaking of good times, Rochester on Tap is coming up on October 15th, and discounted tickets are still available. Check out the brewers that are lined up for the craft beer expo below.
Full List of Breweries at Rochester on Tap 2022
This year's Rochester on Tap is coming up on October 15th at the Mayo Civic Center. Take a look at all of the breweries that you'll be able to sample from at the fun event. And don't forget about the costume contest!