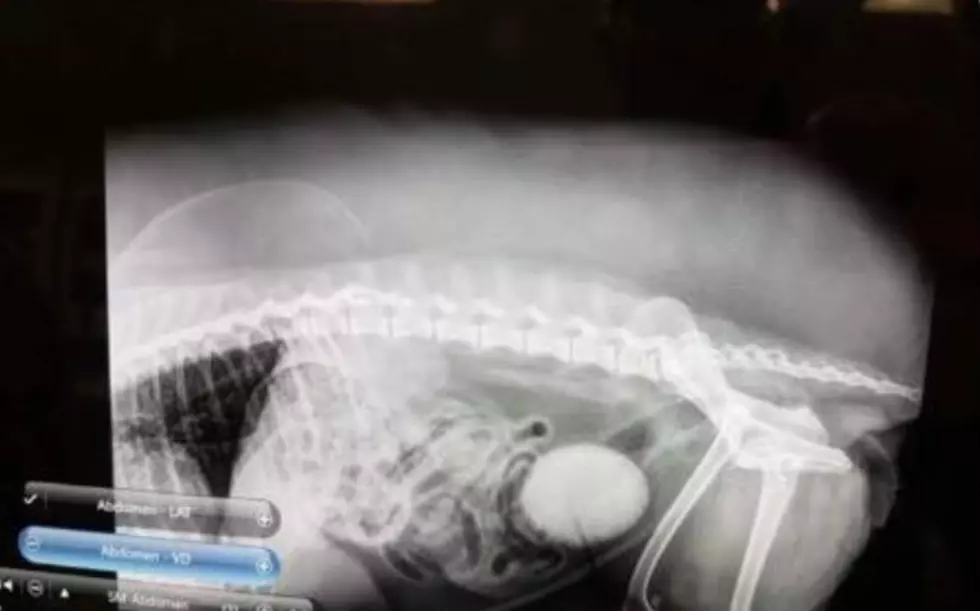 Giant Bladder Stone Pulled From Small Minnesota Dog
Photo Credit: Freeborn County Humane Society via Facebook
I'm a softy for pets, we have 4, and my wife volunteers for area Humane Societies as her time allows. It was yesterday that she was scrolling through her News Feed on Facebook when she showed me this massive bladder stone removed from a recently surrendered dog at the Freeborn County Humane Society. The stone weighed 2 pounds! Looking at the dog, it looks like it weighs maybe 20 pounds max, so that was a BIG stone! 
According to the Facebook post, the dog was recently surrendered to the Humane Society due to the dog's owners having a medical emergency and being unable to care for the 10-year-old pooch and give it the proper medications for Cushing's. The stone was according to the post "2.5" x 2" in width and 1" thick"

I have no idea what the comparison would be to this type of stone in a human, but holy buckets that is one large stone!
The post goes on to ask for a donation to offset the cost of the removal procedure, which if you follow the link you can do.