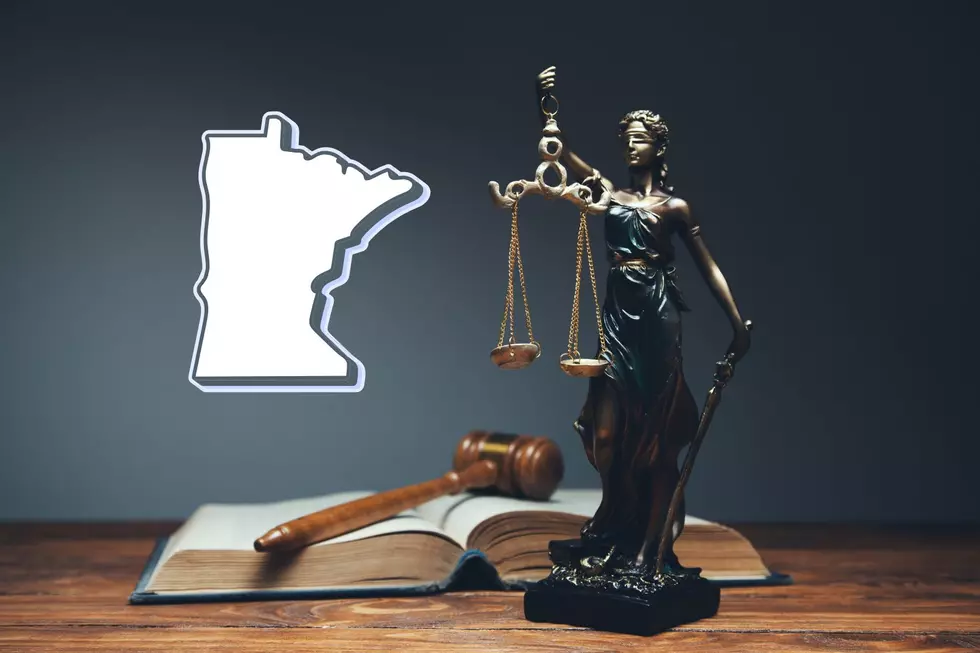 Here are the New Laws Taking Effect in Minnesota August 1st
Canva
If you were curious what Minnesota state lawmakers were up to during the legislative session that wrapped up in May, check out all the new laws that take effect on August 1st.
One of the things state lawmakers did NOT do during the 2022 legislative session was to agree on and pass a resolution on how to spend the state's massive budget surplus. (As a result, MnDOT decided to close the medians at two busy intersections along Highway-14 west of Rochester because there isn't any funding to pay for a new overpass at Country Road 44, but I digress...)
However, while lawmakers DID completely drop the ball on that important duty, the folks who represent us in the Minnesota House and Senate apparently did get something done this year, at least judging by the four pages of new laws and regulations that went into effect on August 1st here in the Land of 10,000 Lakes.
Yes, that's right, according to the Minnesota House of Representatives, there are four pages of new regulations that cover everything from business and commerce, civil law, consumers, employment, environmental and natural resources, health and human services, local government and state government. (You can read them all HERE.)
Here's a sample of some of the more noteworthy changes that took effect August 1st:
Long-term care insurance will be allowed to be sold as part of a life insurance policy. The aim is to be able to offer insurance to more Minnesotans.
The court system must assign a juvenile guardianship for youth ages 18 to 21 if the youth is at risk of trafficking or abuse. The juvenile and the guardian must agree to the arrangement, it's in the juvenile's best interest, and reunification with a parent is not viable.
New outdoor regulations include steeper fines for off-highway vehicle violations and trespass laws involving an off-road vehicle or snowmobile. Fines will increase to $250 for a first offense, $500 for a second offense, and $1000 for a third or greater offense.
The Safe At Home program will be created to assign P.O. Boxes to use as a legal address for victims of domestic violence, harassment, or stalking. The victims will not have to disclose their legal address with this program.
All National Guard soldiers "serving satisfactorily as determined by the adjutant general" will be eligible for reenlistment and commissioning bonuses.
Meanwhile, don't forget about a new anti-smoking ordinance that goes into effect today in one Minnesota county which actually makes it illegal to light up... even when you're in your own vehicle! (Tap HERE to read more!) And keep scrolling to check out when some other now-familiar laws first went into effect, as well.
Listen to Curt St. John in the Morning
Weekdays from 6 to 10 a.m. on Quick Country 96.5
LOOK: What major laws were passed the year you were born?
Data for this list was acquired from trusted online sources and news outlets. Read on to discover what major law was passed the year you were born and learn its name, the vote count (where relevant), and its impact and significance.