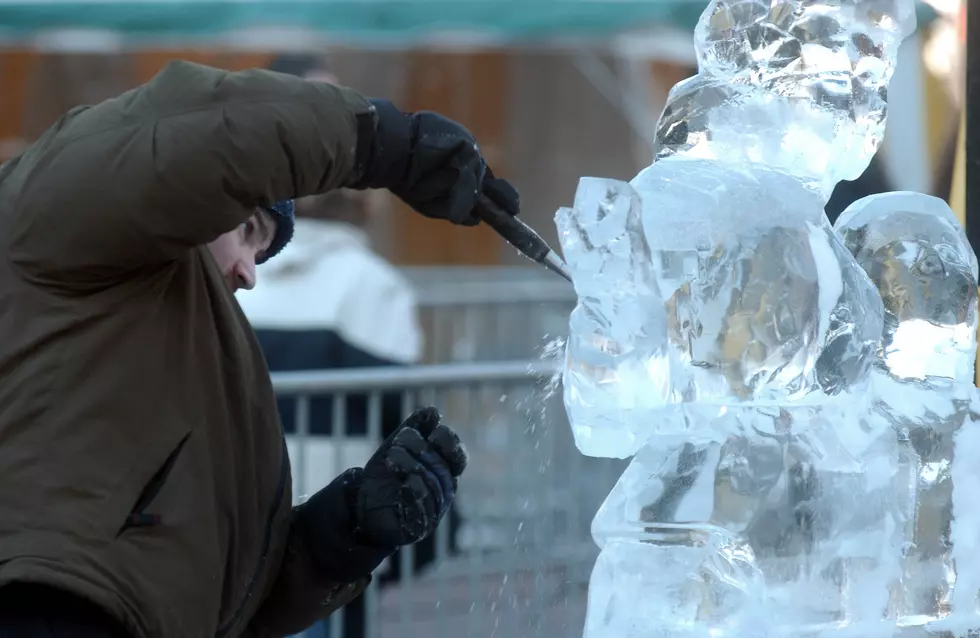 Ice and Snow Sculpture Drive-Thru Event Coming to Minnesota State Fairgrounds
Darren McCollester, Getty Images
Enter your number to get our free mobile app
The annual St. Paul Winter Carnival is coming up at the end of January. As part of this winter's celebration, there is going to be an ice and snow sculpture drive-thru event at the Minnesota state fairgrounds! It's the Winter Carnival's Ice Carving Contest and Snow Sculpture Contest.
This drive-thru event is new to this winter's carnival. I could be wrong but I think typically people can walk around to check out the ice and snow sculptures during the Winter Carnival but because of COVID, they turned it into a drive-thru event instead.
According to the St. Paul Winter Carnival's website, each of the ice and snow sculptures are done by local artisans. At the end of the drive-thru you get the chance to vote for your favorite, so make sure you pay attention!
Also, during certain days of the drive-thru, you can "meet members of the Vulcan Krewe, the Winter Carnival Royal Family and the Klondike Kates". The drive-thru at the fairgrounds will run Thursday, January 28th through Sunday, February 7th. Tickets are not for sale yet but when they get posted you'll select the day and time frame that you want to do the drive-thru.
There are a few other events going on for the St. Paul Winter Carnival. You can check out their calendar of events for this winter HERE.
Minnesota Drive-Thru Light Displays You Need to Check Out in 2020