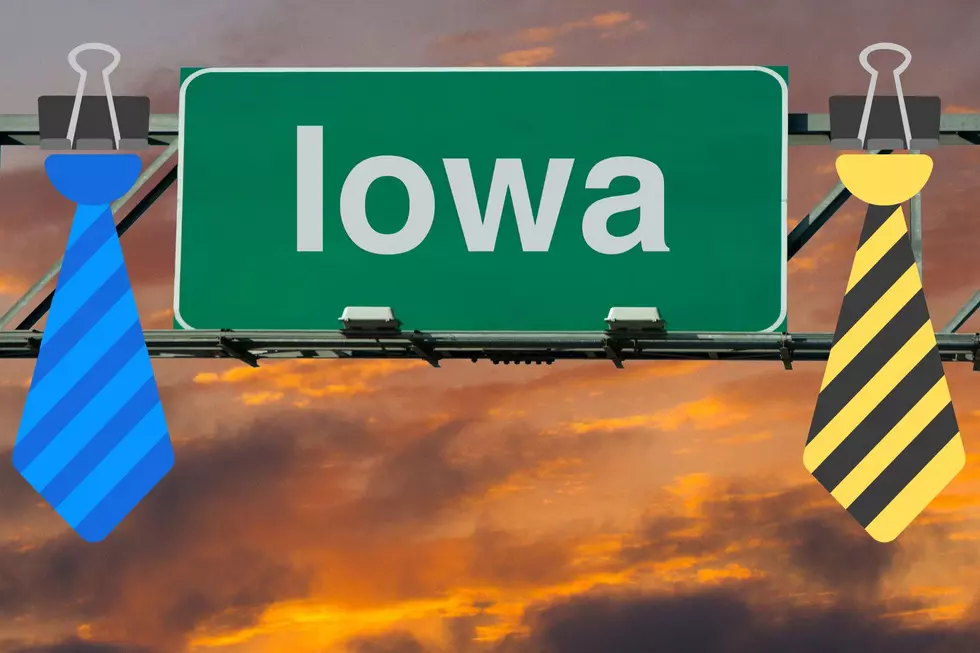 Happy Anniversary, Clip-On Tie, Invention of an Iowa Man
Canva
This week is a big week for the Clip-On Tie world. It's the 94th anniversary of the invention of the clip-on tie. However, most sources don't reveal who actually invented the COT. After an exhaustive 15 minutes of Google work, I discovered the whole story!
We Now Know Who Invented the Clip-On Tie!
On a cold winter's day in a small town about 90 miles from Cedar Rapids, Iowa, Joseph W. Less opened the front door of Clinton, Iowa's One-In-Hand Tie Company and proclaimed to the world, "I have invented the one-handed tie! It will be followed by what the future will call 'The Clip-On Tie'"
OK, I can't vouch for the shouting, but the 13th of December, 1928 is definitely when the "self-tying tie" was introduced.
Who Was This Less, Guy, Inventor of the Clip-On Tie?
Well, born in Clinton, Iowa, he was a concert violinist and violin teacher. There wasn't much money in that line, and a problem with his tie after a concert led him to join his three brothers in the clothing business.
The story goes that he was specifically interested in creating an easy tie. In 1928 he found the solution to his tie problem: a tie with a permanent knot. You just looped the long part around your neck and slid it in behind the knot.
Was it perfect? No, and by the 1940s they were struggling to stay afloat. But they kept at it and kept filing patents on improvements to the clip-on tie.
The biggest improvement came when they realized there was no need to loop the tie around the neck, just a clip could hold it in place, reducing discomfort during all kinds of weather.
Did the Less's Ever Invent Anything Else?
Yes, in 1965, the brothers patented the modern bow tie (also clip-on).
Information for this story from; NotesOnIowa.com, PopCultureMadness.com, and Wikipedia.
If you're meeting friends to catch up, why not be daring and try something new this holiday season? We'll even supply the list!
Rochester Restaurants from A to Z (Almost)
Next time you are trying to figure out where to eat in
Rochester,
just pick a letter from A to Z and scroll a little bit to see what
restaurant
you will be eating at tonight. It is the easiest way to make a decision!
DISCLAIMER:
If you pick "x" or "y" you will need to pick again.
As always, if you have a comment, complaint, or concern about something I wrote here, please let me know: james.rabe@townsquaremedia.com
20 of Rochester, Minnesota's Winter Parking Rules - The Biggies
Every year there is a lot of confusion about what the winter parking rules are, why they are, and how to follow them. You'll be surprised at some of the questions the city gets asked, but this is 985 from the
City of Rochester's FAQ
, so it's true as true can be.
LOOK: Holiday gift crazes and fads of the past century
Stacker
compiled a list of toy crazes from the past 100 years.