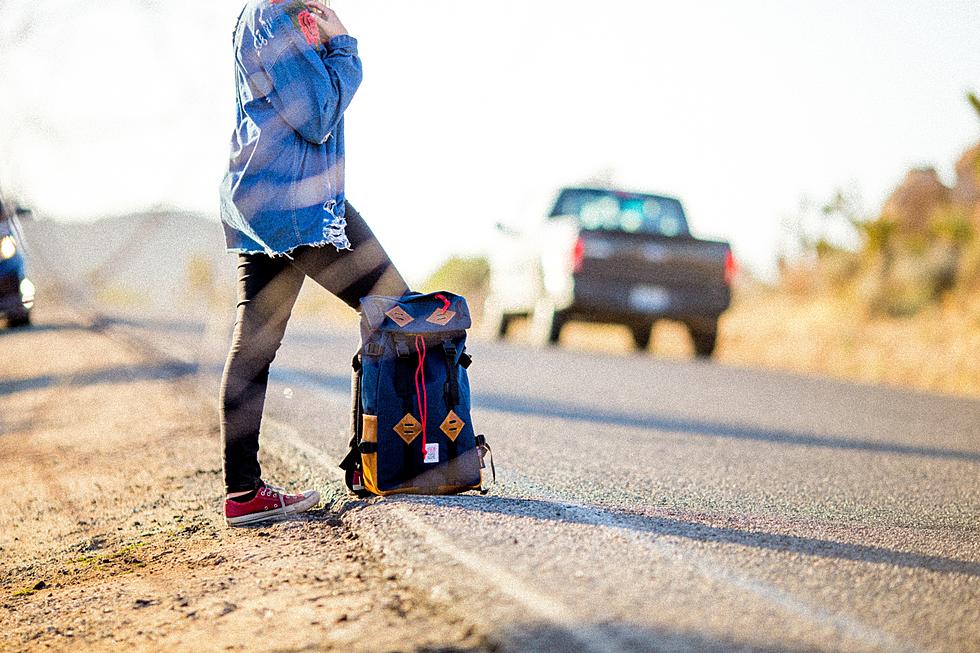 Is Hitchhiking Legal in Minnesota?
jed-villejo-8y0VL09lDXM-unsplash
Have you ever hitchhiked? Would you? Would you pick up someone from the side of the road? I have pulled over to check on people and even allowed them to use my phone to call for help but I've never invited a stranger into my car.
I've been told hitchhiking used to be fairly common back in the day, but you don't see many hitchhikers around southeast Minnesota. I do see people walking along the side of Highway 52 looking for a ride from time to time. Below, Sgt. Troy Christianson from the Minnesota State Patrol explains when hitchhiking is legal and when it isn't.
Is it legal to hitchhike in Minnesota?
Minnesota State Statute 169.22 states "No person shall stand in a roadway for the purpose of soliciting a ride from the driver of any private vehicle." A roadway is defined as "a portion of a highway improved, designed, or ordinarily used for vehicular travel, exclusive of the sidewalk or shoulder." If a pedestrian is off the roadway (shoulder or ditch) technically, they could solicit a ride from a person driving a motor vehicle.
It's illegal to hitchhike on these types of roads.
No pedestrian is allowed to hitchhike on or along the freeway - including the shoulder and ditch. Minnesota defines a freeway as a "divided highway with full control of access."
Christianson says, "There is a serious concern for pedestrian safety with vehicles traveling at a high rate of speed; along with the possibility of distracted and impaired drivers. In addition, picking up a hitchhiker carries a certain amount of risk. I believe you should use common sense and good judgment in these situations. It comes down to these crucial factors – personal safety and traffic safety."
If you have traffic-related questions you can reach Sgt. Christianson by emailing, troy.christianson@state.mn.us.
LOOK: Route 66's quirkiest and most wonderful attractions state by state
Stacker
compiled a list of 50 attractions--state by state--to see along the drive, drawing on information from historic sites, news stories,
Roadside America
, and the National Park Service. Keep reading to discover where travelers can get their kicks on Route 66.