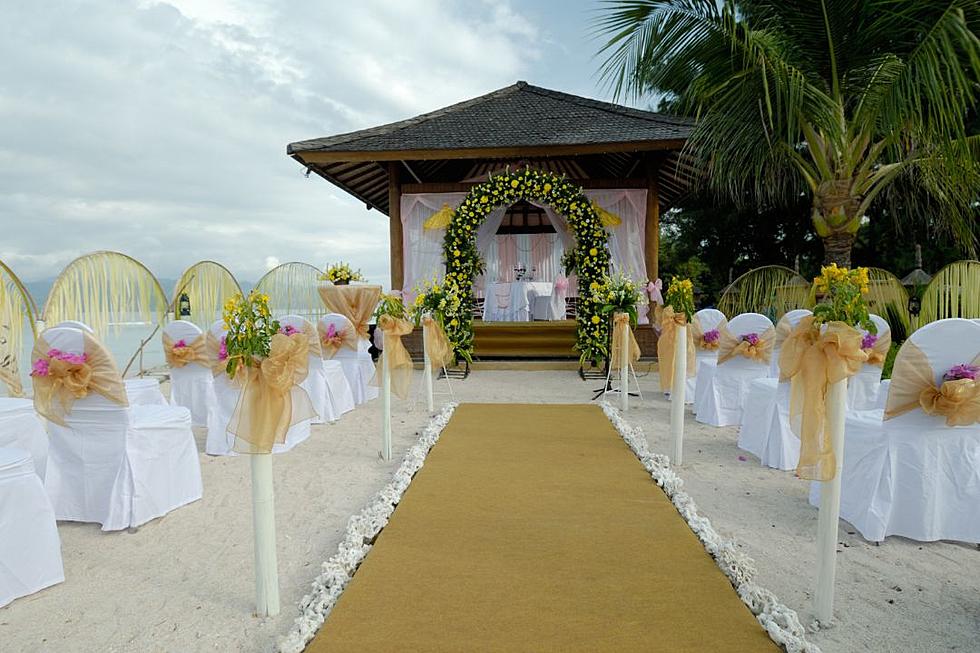 Bride's Sibling Refuses to Attend Destination Wedding Unless They Stay at Child-Free Resort
ThinkStock via Getty Images
Reddit is divided after a woman's sibling shared they refuse to attend her destination wedding unless they can stay at a child-free resort.
The person's sister is getting married at an all-inclusive, family-friendly resort in the Dominican Republic. Per the bride's request, all of the wedding guests, many of whom have kids, have booked their hotel rooms at the same resort — except for the bride's sibling.
"I can't handle children for long periods of time. I don't hate them or anything. I just get stressed out being around them," they wrote in their post, revealing they asked their sister if they could stay at an adults-only resort nearby instead.
"This caused an issue because she gets a better deal on her wedding the more guests she has staying at the same resort as her. She said I had to stay at her resort. I said no thanks. She got my parents involved, and they said I needed to suck it up for a week," they noted.
"Hard pass. I would have to spend the week in my room other than the ceremony. I can blow a few grand on Lego and have a better time than that," the person continued.
Now, they're not going to the wedding at all, and their family is frustrated they're choosing "mental health" over their sister's nuptials.
READ MORE: Family Upset Woman Declined Bridal Party to Attend Graduation
Reddit users were divided in the comments section.
"Your sister is the a--hole because she expects you to do things her way because it's saving her money, not taking your situation into account. If she wasn't the a--hole then she would've been happy that you are coming to her wedding regardless of what resort you stay in. You stood your ground, and that is honorable," one user wrote.
"A week at a family-friendly resort is my idea of hell. I totally understand why that's not something you'd be up for," another commented.
"Go see a therapist. Being stressed out around children to the point where you have to choose a different resort is not normal," someone else weighed in.
"Man, you don't like being around children... let's not drop some mental health spin to it. Everyone blames everything on any kind of condition they can," another wrote.
Dysfunctional Celebrity Families