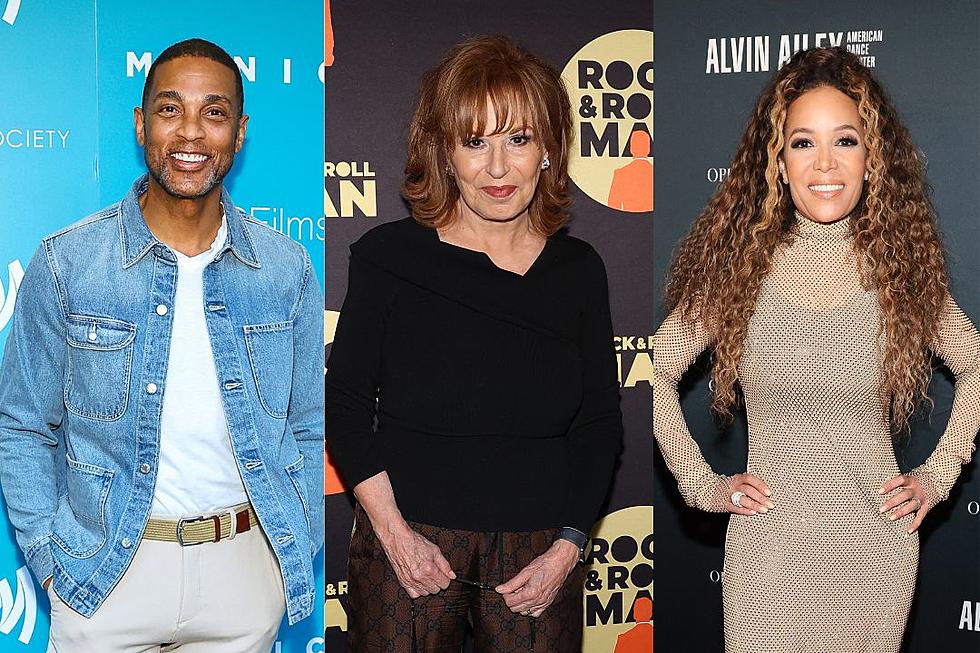 Don Lemon Cozying Up to Ladies of 'The View' in Hopes of Joining Daytime Talk Show: REPORT
Arturo Holmes(2) / Dia Dipasupil, Getty Images
Don Lemon is reportedly looking to The View for his next TV gig.
The ex-CNN host has been hanging out with the ladies of The View in hopes of securing a spot at the Hot Topics table.
According to OK magazine, Lemon, who hosted View host Sunny Hostin's book release party, was "all over" The View co-hosts Hostin and Joy Behar during the event.
Lemon "wanted to make sure" the ladies knew "he was responsible for every detail of the party," a source told the tabloid.
"Don's pushing himself with ALL of the women on the show," the insider spilled, claiming Lemon already pitched the idea to Whoopi Goldberg as well.
READ MORE: 'The View' Hosts' Worst On-Air Fights and Most Awkward Moments Ever
Despite his schmoozing, the source claims the ladies aren't fully on board.
"Don is trying to convince the ladies that all the show needs is a guy's voice, but he's already proven he doesn't play well with others. They're not quite ready to welcome him with open arms — no matter how many parties he throws," the insider said.
Lemon was let go from CNN back in April. On Twitter, the TV news legend claimed he was taken by surprise by his sudden firing.
READ MORE: Fired CNN Journalist Don Lemon Plans to Spend Summer Unbothered at the Beach
"I was informed this morning by my agent that I have been terminated by CNN. I am stunned. After 17 years at CNN, I would have thought that someone in management would have the decency to tell me directly. At no time was I ever given any indication that I would not be able to continue to do the work I have loved at the network. It is clear that there are some larger issues at play," Lemon tweeted in a statement.
Not long after, CNN released a statement of their own saying that Lemon's claim was "inaccurate."
"He was offered an opportunity to meet with management but instead released a statement on Twitter," the company tweeted.
It's unclear why, exactly, Lemon was fired. However, recent reports alleged the longtime news anchor had been accused of acting misogynistic toward female staff at CNN.
TV Co-Stars Who Disliked Each Other in Real Life