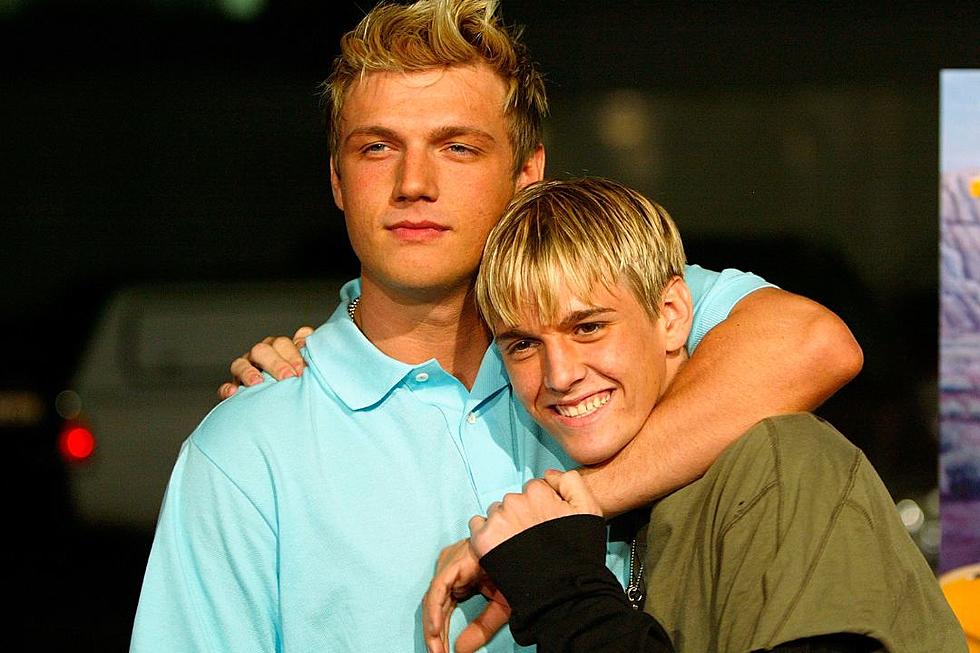 Nick and Aaron Carter's Mom Arrested Following Alleged Fight About TV Remote
Frazer Harrison, Getty Images
Nick and Aaron Carter's mom, Jane Schneck, 64, has been arrested for alleged battery.
According to TMZ, Schneck got into a verbal altercation with her husband regarding the volume of the TV in their home. Both parties were allegedly intoxicated at the time.
Content warning: domestic violence
Schneck's husband was allegedly trying to go to sleep but was unable due to the loud volume.
The Hernando County Sheriff's Office reports the couple's alleged altercation turned physically violent when Schneck grabbed her husband's wrist to take the TV remote from him.
Authorities told People that the altercation "reached the level of domestic battery."
People reports Schneck's husband recorded part of the confrontation on his phone and showed footage to police prior to his wife's arrest.
According to documents obtained by Entertainment Tonight, Schneck was arrested and booked on one count of domestic battery on April 29 in Hernando County, Fla. She was released the same evening on a $100 bond.
Schneck was officially charged with misdemeanor battery on May 1.
READ MORE: Aaron Carter's Mom Claims Cause of Death Is 'Potential Homicide'

Schneck's arrest comes shortly after son Aaron's cause of death was revealed as accidental drowning due to the effects of taking alprazolam and inhaling difluoroethane.
The coroner's report states Aaron became "incapacitated while in the tub due to the effects of inhaling compressed gas and alprazolam."
Aaron passed away at his home in Lancaster, Calif., on Nov. 5, 2022.
If you or someone you know has been the victim of domestic abuse, help is available through the National Domestic Violence Hotline. To speak to someone on the phone, dial 1-800-799-7233.
Dysfunctional Celebrity Families