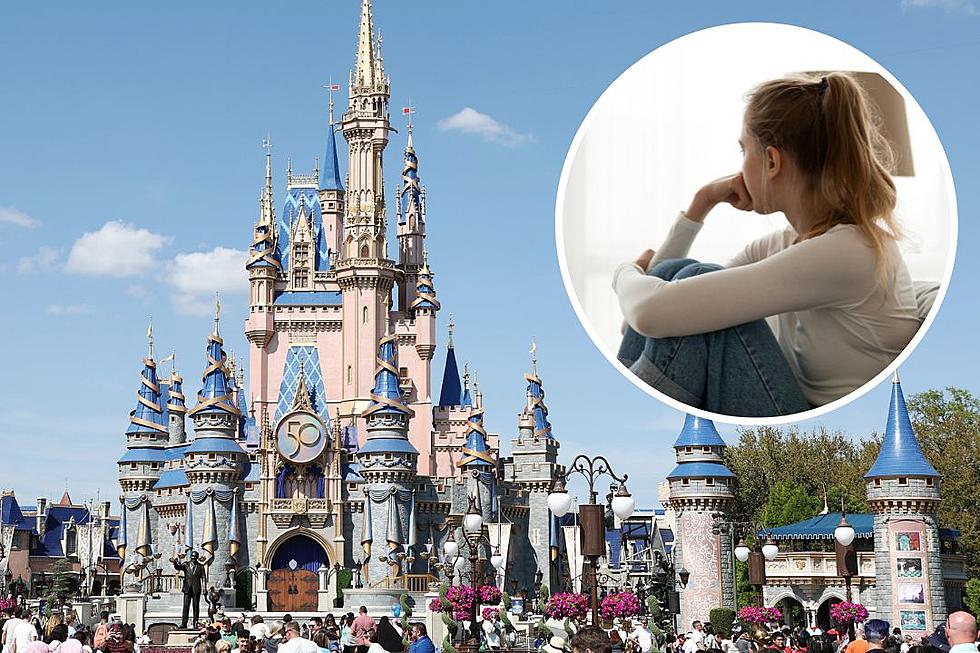 Woman Upset Family Booked Surprise Disney Trip for Her Birthday Without Asking
ThinkStock / Arturo Holmes, Getty Images
A woman on Reddit is frustrated that her parents booked a surprise trip to Disney World for her birthday after she told them she didn't want to go.
The woman, who is turning 23 this year, told her parents months ago that she wasn't interested in going to Disney World, but they booked an expensive birthday trip for her anyway, mostly because her younger sister, who is between 7 and 10 years old, has never been.
"I already told them around Christmas time that my fiancé and I didn't want to go to Disney. They mentioned that my sister hasn't gone yet and left the conversation at that," she wrote in her post.
"They have done things like this before where they plan things for me without my consent, and it's caused a lot of pain," she continued.
While her frustration may sound "privileged" to some, her problem with going to Disney World is that she is neurodivergent and has "sensory issues" related to loud noises and crowds.
"If that weren't a big issue, I would probably go willingly," she explained.
She's also upset that her fiancé won't be going on the trip with her, writing, "If I choose to go, my fiancé won't come with me, which is also a big part of why I don't want to go ... I'm not sure if I would still go even if my fiancé weren't in the picture."
Now, the woman is worried that if she agrees to go, it will set a "precedent" for her family to continue ignoring her input.
"I'm also not sure how to respond because my relationship with them has been strained since in the past they haven't respected my boundaries," she concluded.
In the comments section, Reddit users sided with the young woman.
"They want this for your little sister, not for you. It's manipulative to use your birthday as a cover. Don't go if you don't want to. They can let your sister bring a friend in your place," one user wrote.
"They didn't get you a present. They bought your sister a trip to Disney and used your birthday gift money to subsidize it," another commented.
"They didn't actually consider you when planning. They planned this because they and your sister wanted to go and used your birthday as an excuse/opportunity," someone else weighed in.
"You're under no obligation to put yourself under stress to go. You told them straight up you did not want this, and they spent the money anyway. If they're mad, they did it to themselves. Plan something with your fiancé that makes you guys happy," another user suggested.
Former Child Stars Who Turn 30 in 2022
Below, you'll find out which major child stars turn in 2022. These celebs were a huge part of our childhoods, and now they're moving into the next decade of their lives. Who knows what awesome things we'll see from these actors, singers and triple-threats in their 30s!