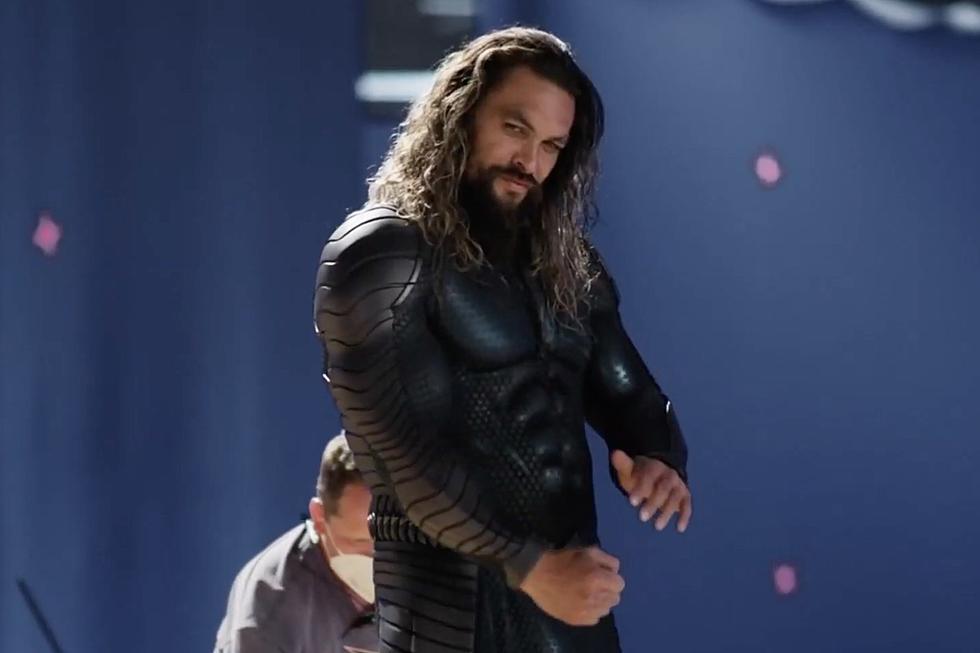 Jason Momoa's New Aquaman Costume Unveiled At Comic-Con
Warner Bros.
Jason Momoa is headlining the final movie in the DCEU, Aquaman and the Lost Kingdom, before the whole thing gets shifted over to James Gunn's new vision for DC movies. And seems we're finally getting a look at Momoa's updated Aquaman suit ahead of the release of the movie.
The official suit used in the movie is on display at San Diego Comic-Con this week, along with the one from the upcoming Blue Beetle movie.
After several delays, the second Aquaman film is finally on its way, and James Wan is returning to direct. His unique visual style and obvious love for the source material gave the first film a big boost, and we're hoping for more of the same from the sequel. The first movie made over $1 billion at the box office, so if DC can replicate that same success, Aquaman and the Lost Kingdom should be a huge win for the studio.
As noted before, a number of changes have been made to the suit in comparison to the original version we saw back in 2018. For one, there are less protective spikes on the suit all around, from the arms to the fingers. The pecs are squared, rather than rounded, and the legs have an all-around more armored look to them. It also features separated shoulder pieces.
You can check out the new suit below.
READ MORE: 15 Actors Who've Played Marvel and DC Characters
Aquaman and the Lost Kingdom is scheduled to open in theaters on December 20. According to a recent report, the film has had three different rounds of reshoots, and has apparently gone from featuring Michael Keaton's Batman, to featuring Ben Affleck's Batman, to featuring no Batman at all.
Every DCEU Movie Ranked From Worst to Best
From Man of Steel to The Flash, we ranked every movie in the DC Extended Universe.