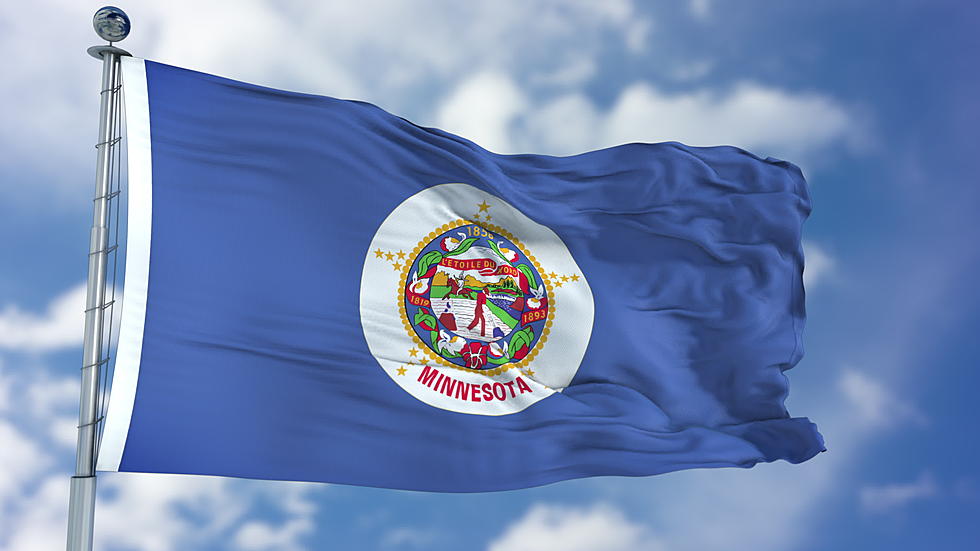 Waving Goodbye? Did You Know Minnesota Is Considering A New State Flag?
vistoff/ThinkStock
I was reading the paper online when I ran across a headline that talked about a new state flag that could be coming to Minnesota this year. The current flag features the great seal of Minnesota in the middle of a sea of blue. I guess I don't pay attention enough to the state's flag or the news around to have an opinion, but I did see some ideas for flag designs to replace it.
So according to WCCO-TV, earlier this year the new flag idea came from the Minnesota House of Representatives when they passed a bill to add a commission into looking at replacing the current state flag and seal with a new one.
A 13-member State Emblems Redesign Commission that will submit a report to the legislature with new designs by January 1, 2024, for lawmakers to consider. - WCCO-TV
Inside the online newspaper article, linked above (paywall), there was a link to a website that is taking submissions for a new state flag, and those designs will be looked at by the redesign commission, and then ultimately they will present a final seal and flag design to the Minnesota Senate and House, and if there isn't any objection, Minnesota will have a new flag by next May.
Some of the proposed/submitted ideas for a new state flag center around the North Star and the colors blue, white, and green, others are a little more abstract. You can see all of the submitted redesigns by going here, but I've picked out some of the designs that stood out to me, for better or for worse.
Did any of those stand out to you? Good or bad? Maybe you like the current flag design? Feel free to make your thoughts known or submit your own flag by heading here.
LOOK: Cities with the Most Expensive Homes in Minnesota
Stacker
compiled a list of cities with the most expensive homes in Minnesota using data from Zillow.
Most common fast food chains in Minnesota
Stacker
compiled a list of the most common chain restaurants in Minnesota using data from the Friendly City Lab at Georgia Tech.
Highest-Rated Free Things to do in Minnesota, According to TripAdvisor
Stacker
compiled a list of the highest rated free things to do in Minnesota from
Tripadvisor
.