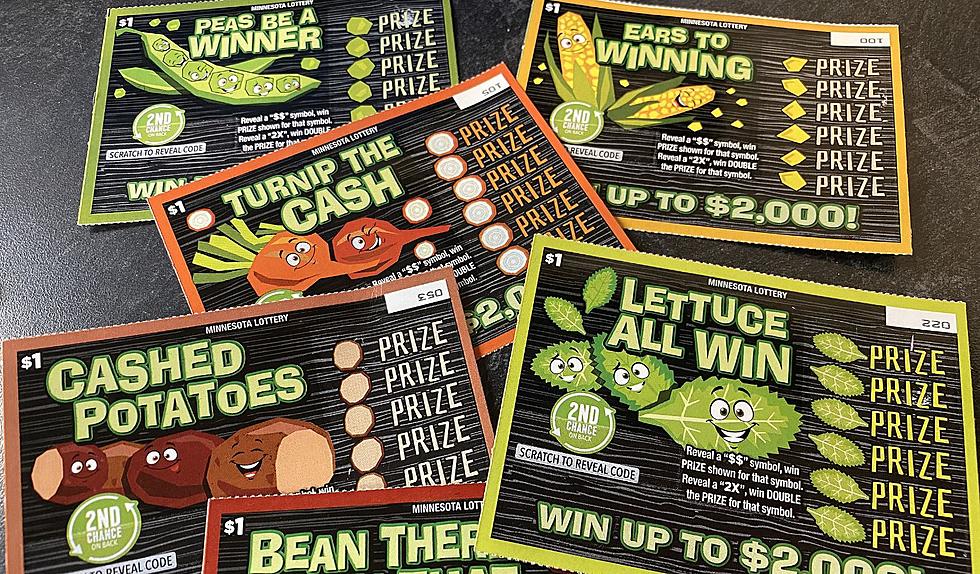 Chatfield Store Employee Charged With Stealing Lottery Tickets
Minnesota Lottery
Chatfield, MN (KROC-AM News) - A Chatfield man is facing 11 felony charges for allegedly stealing Minnesota Lottery scratch-off tickets from his employer last fall.
The Olmsted County Attorney's Office has filed nine counts of State Lottery Fraud against 18-year-old Treyton Lanning. He is also charged with two counts of third-degree burglary, a gross misdemeanor theft charge, and two misdemeanor counts of receiving stolen property.
According to the criminal complaint, a Chatfield Police Officer was sent to a grocery business in Chatfield last November 17th after an employee discovered that nine Minnesota Lottery scratch-off tickets had been stolen the previous day. The employee said the store's inventory records suggested the theft had occurred between 3:30 and 9 PM on November 16th. He also told the officer that he called the Minnesota Lottery to report the theft and was told that three of the missing tickets were winners and were cashed in the previous night.
The following day, the same employee reported that a total of 29 lottery tickets were missing. He informed a Chatfield Police Officer that some of the tickets were checked in the store's inventory as having been sold but the lottery computer indicated they were not sold.
The court document says an investigator spoke with another store employee who was working the evenings when the thefts occurred. He indicated he suspected that one of the store managers with keys to the business was coming in after hours and stealing the lottery tickets.
That led Chatfield Police to interview Lanning, and according to the criminal complaint, he admitted that he and two other men had stolen the scratch-off tickets. His statement to the officer indicated the trio had split the winnings, which totaled nearly $1200.
It's unclear if the two other men implicated in the thefts have been charged..
LOOK: Highest-rated Free Things to do in Minnesota, According to Tripadvisor
Stacker
compiled a list of the highest rated free things to do in Minnesota from
Tripadvisor
.