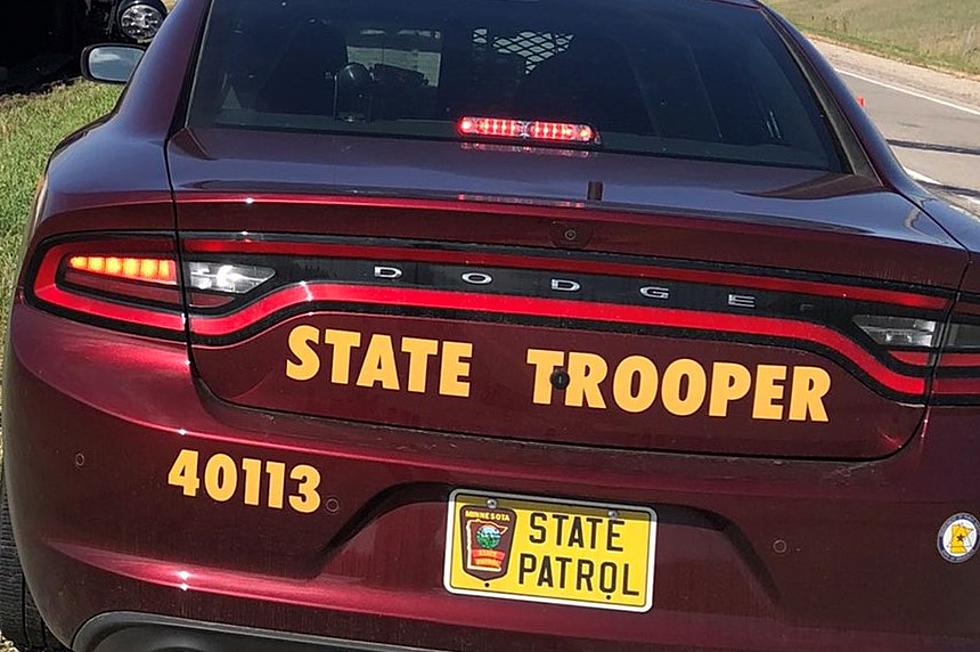 Dodge County Crash Sends Rochester, MN Man to Hospital
State Patrol photo (courtesy Sgt. Grabow-Twitter)
Dodge Center, MN (KROC-AM News)- A crash at an intersection in Dodge County sent a Rochester man to the hospital Thursday morning. 
The State Patrol responded to a two-vehicle collision at interchange with Hwy. 14 and Hwy. 56 south. The crash south of Dodge Center was reported shortly before 6:15 a.m. 
The state crash report indicates an SUV traveling south on Hwy. 56 and a pick-up that had exited off Hwy. 14 collided at an intersection in the interchange. Each vehicle had two passengers. 
The passenger in the SUV, identified as 44-year-old Juan Martinez Oropeza suffered what are being described as non-life-threatening injuries. He was taken to St. Mary's Hospital for further care. 
23-year-old Gustavo Hernandez of Rochester was driving the SUV. He and the pick-up driver, identified as 38-year-old Mateo Torres Solis of Virginia, MN, were not hurt. 
A passenger in the pick-up also escaped the crash without injury. The crash report says everyone involved in the collision was buckled up and that alcohol was not involved. 
The Dodge County Sheriff's Office also responded to the two-vehicle crash.
The 10 Minnesota Counties that Shrunk and Grew the Most in the Past Decade
A
recent report
from the 2020 US Census revealed how much each county's population grew or shrunk in the past decade. Here are the 10 Minnesota counties that shrunk the most and the 10 that grew the most.