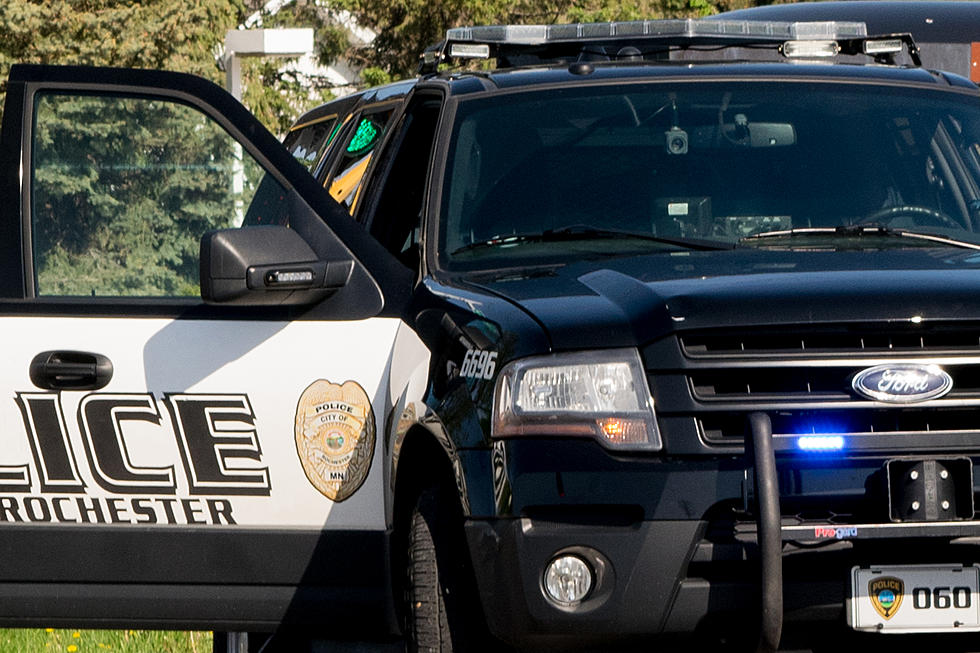 Stewartville Man Arrested After Crashing SUV, Stealing Good Samaritan's Vehicle
file photo by Andy Brownell
Rochester, MN (KROC-AM News) - A Stewartville man was arrested after an incident involving an SUV driving erratically and ultimately crashing on the northwest side of Rochester Thursday afternoon.
According to police, witnesses reported seeing an SUV speeding, swerving in and out of traffic and running red lights on 55th St. NW at about 3:32 PM.
The SUV, reportedly driven by 25-year-old Andrew Bisbee of Stewartville, then crossed 18th Ave NW and rolled multiple times, landing upright and continuing to travel down the wrong side of the road east on 55th St. NW. The SUV reportedly stopped before hitting any other vehicles.
At this point, a good Samaritan had stopped to help. Bisbee got out of his vehicle and drove away in the vehicle of the good Samaritan.
When an officer arrived on the scene, Bisbee exited the vehicle and ran into a field. After a brief foot chase, Bisbee was detained by the officer. The report indicates Bisbee was not making sense when he spoke and was in possession of drug paraphernalia.
Bisbee was transported to the emergency department for evaluation and care, according to police.
Check Out This Modern Million Dollar House at 980 Historic Dr. SW, Rochester
A million-dollar, contemporary home that has been on and off the market in Rochester, Minnesota is back on again and listed at $1,699,999. The house is extremely impressive and sits on 2.16 acres that has panormic views of Rochester.
If you are dreaming of living in luxury, this home has 5,200 square feet full of upgraded options - fireplaces, granite countertops, gourmet kitchen, Wolf cooktop, master bathroom with rain shower system with steam option, summer kitchen, and floor to ceiling glass.