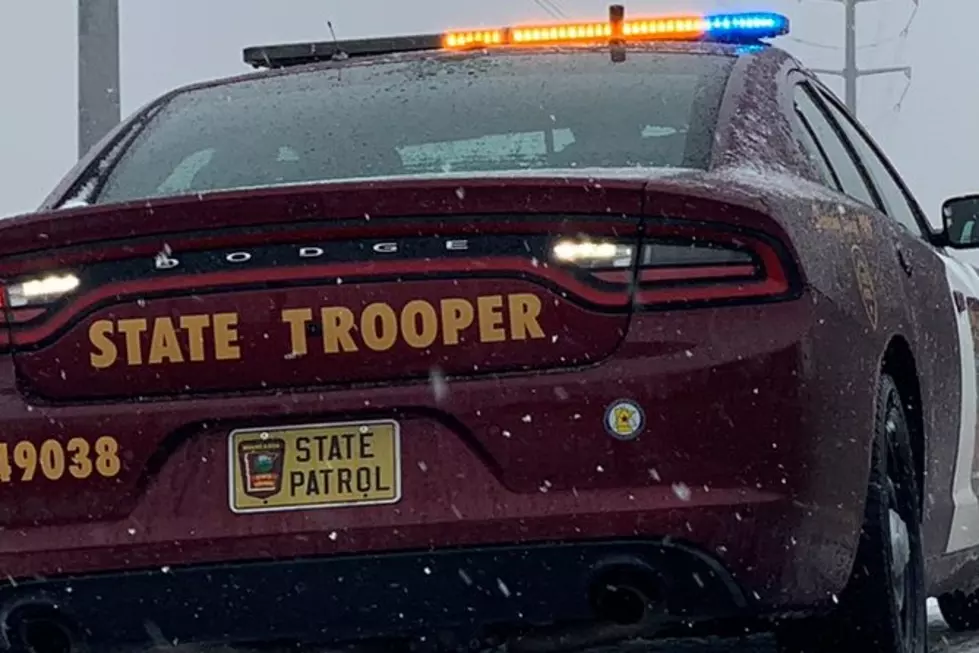 Two-Vehicle Crash Near Chatfield Sends Four People to Hospital
State Patrol photo (Twitter)
Chatfield, MN (KROC-AM News)- Four people were brought to a hospital following a two-vehicle crash on Hwy. 52 near Chatfield Monday evening. 
The State Patrol crash report says a northbound SUV, driven by 46-year-old Michaelanne Turner of Dubuque, IA, lost control and collided with a southbound SUV about five miles south of Chatfield around 7:20 p.m. The driver of the southbound  SUV, identified as 39-year-old Shanalee Knight of Lanesboro, suffered what were described as non-life-threatening injuries. 
A passenger in Turner's vehicle, identified as 65-year-old Charlene Sisler of Dubuque, IA, also suffered non-life-threatening injuries. Knight and a second passenger in Turner's vehicle were not hurt, however all four of the people involved in the crash went to St. Mary's Hospital. 
Troopers say all of the vehicle occupants were buckled and that alcohol use was not a factor in causing the collision. The road was described as dry.  
The Chatfield Fire Department, Chatfield Ambulance and Fillmore County Sheriff's Office also responded to the two-vehicle wreck.
How Many of These 30 Popular Minnesota Attractions Have You Visited?
#BraggingRights Minnesota has lots of great attractions for every kind of person. But how many of Minnesota's top attractions have you been to? I'll count mine too along the way!