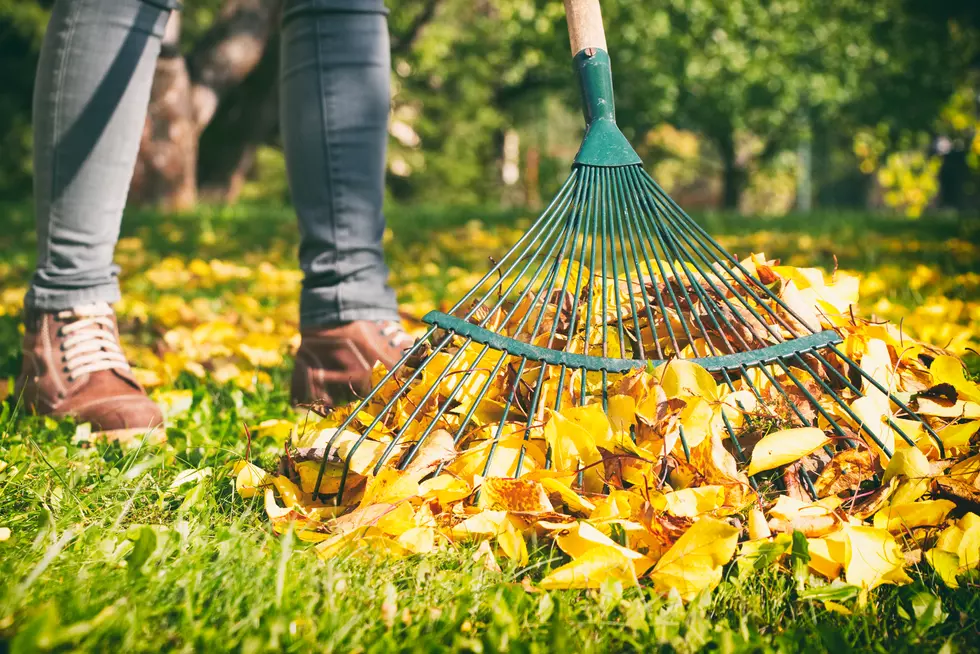 Is it Illegal to Put Leaves in Your Trash in Rochester?
Getty Images, Zbynek Pospisil
The leaves are falling... EVERYWHERE! The other day I looked in our backyard and I couldn't see the grass, it was just all leaves. We do have a big tree in the back but still, it was kind of crazy to see. If you're working on raking all of those leaves up, where will you dispose of them? Are we allowed to put leaves in the trash in Olmsted County?
I haven't done this in a long time but I remember raking up the leaves and then jumping in them when I was a kid. That was the best thing ever! And the crunch of the leaves is so satisfying. After you're done playing in the leaves, though, think about where they're being tossed.
Can You Put Leaves in the Trash?
It's actually illegal to toss leaves (and other yard waste) into the trash throughout Minnesota.
Where to Dispose of Leaves in Olmsted County
So if you can't toss the leaves out in the trash, what do you do with them? One option is bagging them up and taking them to Olmsted County Compost Site. It's free to dispose of your leaves there which is super nice.
Or if you have your own compost site of course you can just put your leaves in there. I've also seen that you can go over the leaves with your lawn mower to break them up and then it'll act as compost for your yard for the spring.
The big take away though, is don't throw the leaves in the trash, that is actually illegal!
Animals You Aren't Allowed to Have as a Pet in Rochester, Minnesota
Below are the animals that we are not allowed to own as pets here in Rochester, Minnesota according to the City of Rochester Code of Ordinances under
Sec. 3-1-4. - Prohibited wild animal
.
10 Best Spots in Rochester to Get Delicious Soup
It's getting chilly out and nothing is better this time of year than a warm bowl of soup. Here are some of the best spots in Rochester, Minnesota to get soup in alphabetical order.