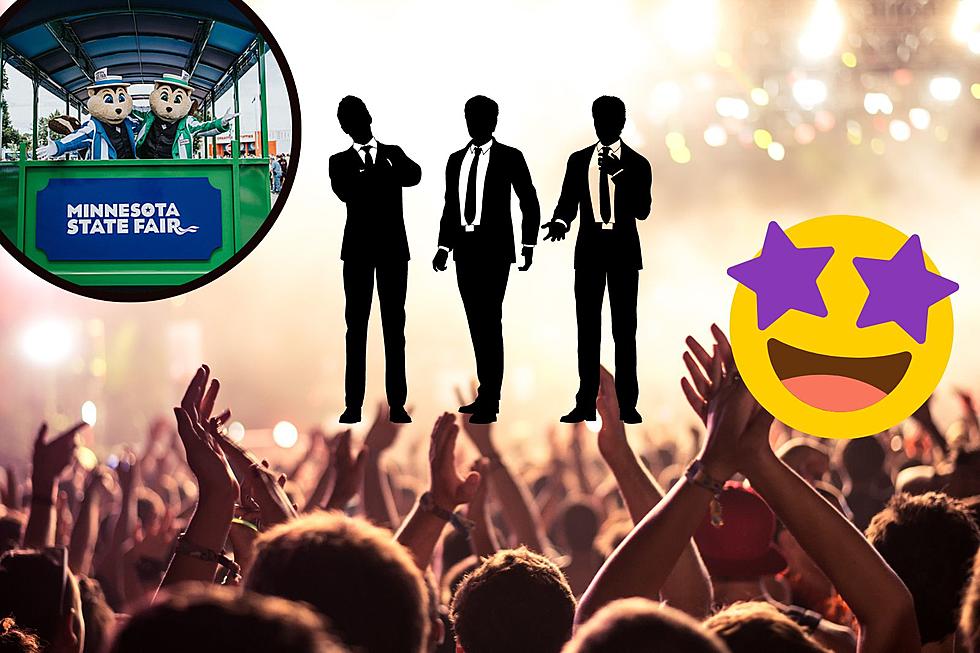 Minnesota State Fair's Biggest Grandstand Announcement Yet
Thinkstock, Minnesota State Fair
Just yesterday the Minnesota State Fair announced a new act for the Grandstand lineup. The Black Keys will be performing! And again today, they made another concert announcement and this one, I'd say, is the biggest announcement they've made for the 2023 fair.
Minnesota State Fair Biggest Grandstand Announcement
They're one of the biggest bands right now and they just recently released a new song...
Minnesota State Fair Grandstand Lineup for 2023
Before I reveal who it is, there are two other acts that, I'd say, are the other big stars coming to the Minnesota State Fair:
Keith Urban, he'll be performing on Saturday, August 26th.
And Yung Gravy, our Rochester boy! He'll be performing on Wednesday, August 30th.
Minnesota State Fair Latest Grandstand Announcement
The newest addition to the grandstand lineup is... the Jonas Brothers! That's huge! They just came out with a new song, 'Waffle House', and we're loving the music they've been coming out with since getting back together.
This would be an awesome show. If you're interested in seeing the Jo Bros at the Minnesota State Fair this year, they'll be performing on Friday, September 1st. Tickets go on sale on Friday, May 12th at 10 AM.
I believe the tickets for this show are the most expensive so far for this year. Tickets range in price starting at $77 up to $207 per seat.
Inside Lady Gaga's Iconic $6.5M Hollywood Hills Home
Take a tour of the iconic $6.5 million Hollywood Hills home, previously owned by Frank Zappa and Lady Gaga, which is now owned by Lizzy Jagger, a.k.a.
Mick Jagger's
daughter.