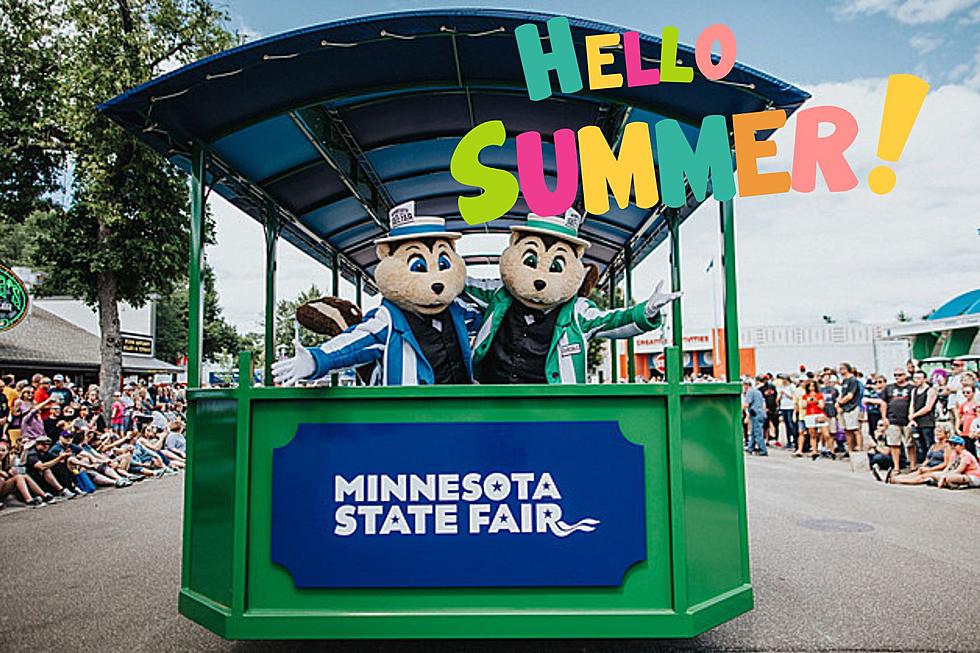 Kickoff Your Summer this Weekend at the Mini Minnesota State Fair
Minnesota State Fair
Memorial Day weekend is the official kickoff to summer. And the mini version of the Minnesota State Fair proves it. It's happening this weekend!
It's officially called 'Kickoff to Summer at the Fair' but it really is like a mini state fair. Kind of like a warmup for those of us that go to the actual Great Minnesota Get-Together in August.
Kickoff to Summer at the Minnesota State Fair
I believe this event first started because of the success of their drive-through state fair. They did that during the pandemic and it was so popular! I was able to go and it was so fun to get out and do something like that in 2020.
Since then, they adapted it to be what it is today, the Kickoff to Summer! This will be their third annual.
What's at the Kickoff to Summer?
When you check out the Kickoff to Summer, of course, there will be plenty of staple state fair food options. For example, Sweet Martha's Cookies will be there.
There's also free entertainment at three different stages throughout the grounds. They'll also have trivia you can participate in, DJ entertainment, the Giant Slide, yard games and board games, plus specialty shopping and exhibit booths.
New this Year at the Kickoff to Summer
There are quite a few new things you can see at the Kickoff to Summer this year!
You can play pickleball this year, which is all the rage right now. I'm one of what seems like very few people who haven't even played. It's free to play too.
Also new this year, Can Can Wonderland (which is a business in the cities) will be there with a super fun mini golf course set up. It costs $7 per game. They'll also be offering a walking tour of the history of the state fair (free), roaming entertainment like ROCK-IT THE ROBOT and The Bubbler, and skateboard lessons and demos ($20 per rider for a 30-minute group lesson).
Tickets to the Kickoff to Summer are $12.50 if you get your tickets online. At the door, tickets are $15.50. The event is only this weekend. It kicked off on Thursday and goes through Sunday.
READ MORE: Explore Minnesota's Largest Outdoor Flea Market
8 Great Places To Tube This Summer in Minnesota and Iowa
Beat the heat this summer by getting out on the water. Below you'll see the best spots in Minnesota and Iowa to spend the day floating on a tube.