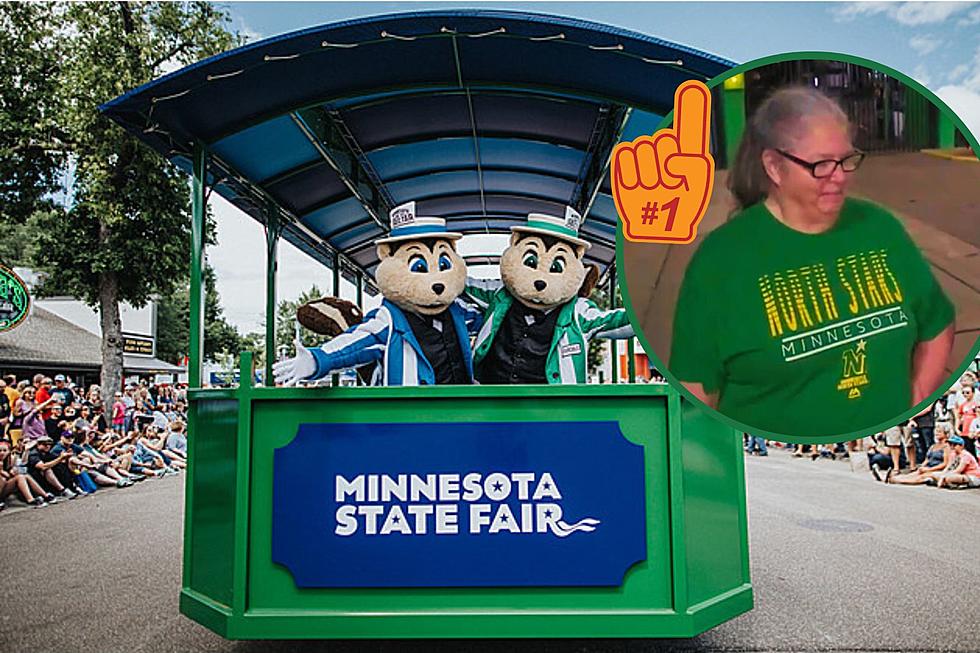 Why this Minnesota Woman is the State Fair's Number One Fan
Minnesota State Fair / Eva Andersen via KARE 11
I am definitely a very dedicated Minnesota State Fairgoer. I take a day off of work to go at least once each year. It's an all-day ordeal and I absolutely love it. But I'm nowhere near the kind of fan this Minnesota woman is.
Meet Ginger Johnson
Ginger Johnson is the number one fan of the Minnesota State Fair. I don't know if that has been made official or not but it needs to be. Yes, there are people who come from all 50 states and from tons of other countries to come to the Great Minnesota Get-Together but no one is quite like Ginger.
Ginger is the woman that you'll usually see at the front of the line (or at least towards the front of the line if someone beats her) on opening day of the state fair. She told KARE 11 that she lines up at about 11 PM the night before, spends the night there, and then is the first person into the fair on opening day.
But that's not all! Ginger also takes time off from work in order to go to the fair every. single. day. Seriously. And she's been doing this for decades.
Ginger is currently 62 and she's been going to every day of the state fair since she was 8 years old. It's a family tradition! She has only missed that feat 2 years out of the over 5 decades she's been going, according to KARE 11.
She said, "It just brings back memories of family and of my dad. It's just fun to see all the people that come in and make friends with all of the vendors."
Who Was First in Line for the 2023 Minnesota State Fair?
Ginger got beat out as the first person in line for this year's fair. She did get a picture with the winner though. 6-year-old Mary Jane was the first one to head into the state fair this morning. You can find the picture on the Minnesota State Fair Instagram story.
New Foods, Drinks, and Vendors for the 2023 Minnesota State Fair
The new foods for the 2023 Minnesota State Fair have been announced! There are also new drinks and a few new vendors to visit.