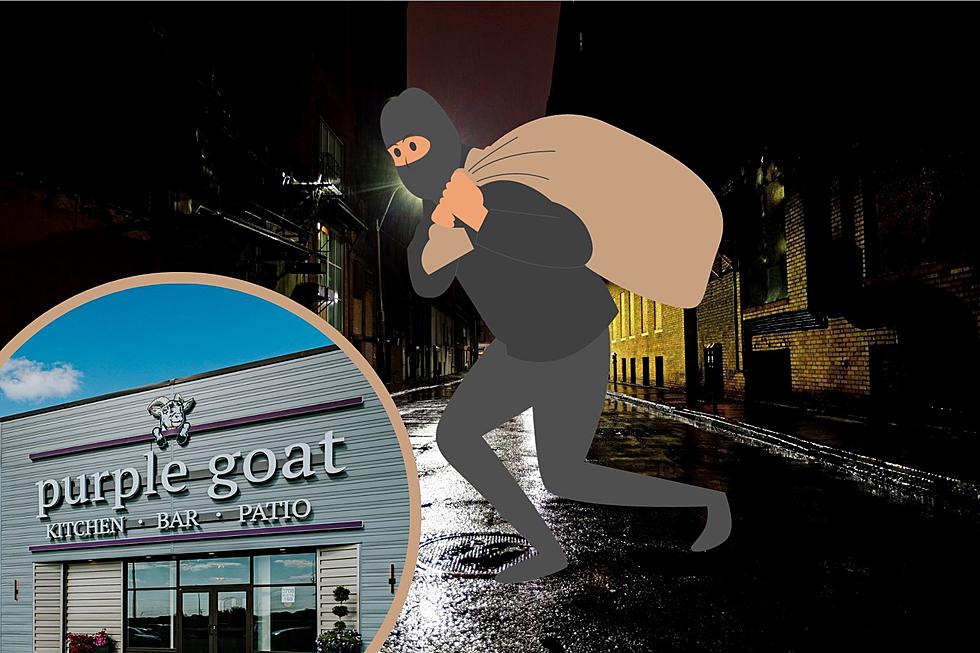 Rochester Restaurant Shares Story of Being Burglarized Earlier this Week
Purple Goat via Facebook / Canva
A Rochester, Minnesota restaurant just shared this Friday afternoon that earlier this week they were victims of a burglary. Thankfully it sounds like it was when they were closed and no one was there, but it's so frustrating that someone decided this was an ok thing to do.
The burglary happened at Purple Goat. They shared the incident on social media along with pictures of the culprit. As Purple Goat says, "this person came prepared".
Not only were they dressed head to toe in all black and covering their entire face except their nose, but they also had brought all of the tools necessary to steal what they were after. 4 of Purple Goat's outdoor TVs.
They write in the post that this person "cut the TVs down and unbolted them from the brackets and packed them with cloth to not damage them in transport." This was obviously thought about and planned.
A police report has been filed and the Rochester Police Department is working on it. Of course, if you know anything, like maybe if one of your friends suddenly has four new TVs in their house, let the police know.
I'm sure this is quite frustrating for Purple Goat and it's also really frustrating to hear about. I hope they're able to figure out who this person is and they're able to charge them.
16 Minnesota Pizza Joints Reviewed by Barstool Sports
Founder of Barstool Sports, Dave Portnoy, isn't just known for his blog, he also has a popular video series called One Bite where he reviews different pizza joints. These are the 16 that he's reviewed in Minnesota in order from lowest to highest rating.