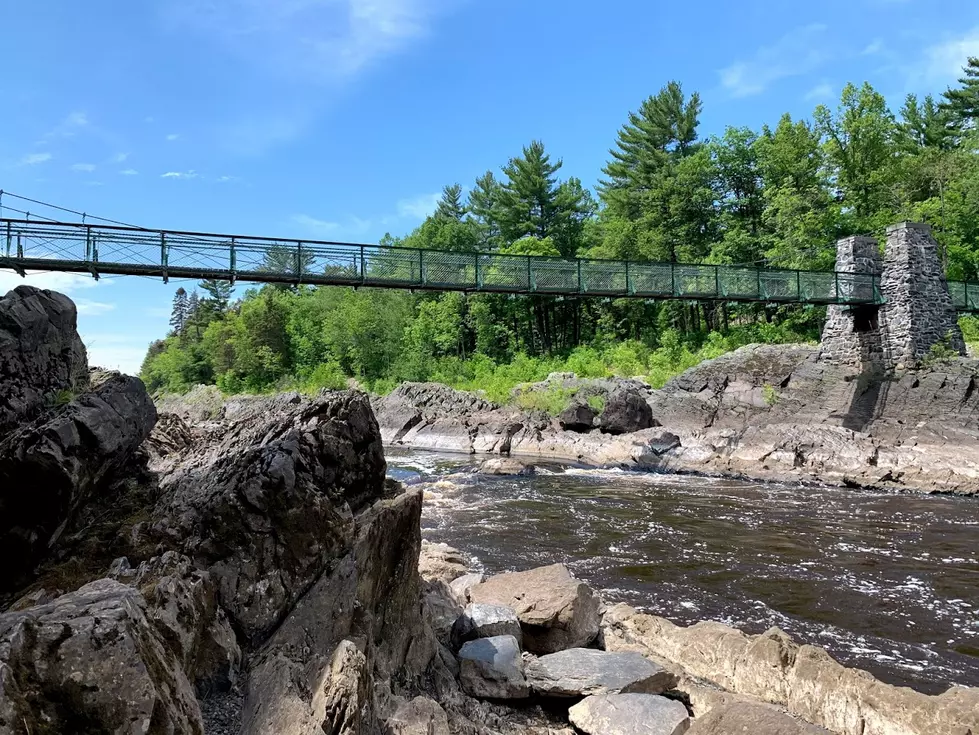 It Could Cost More To Enjoy Minnesota's Great Outdoors This Year
Jay Cooke State Park (Curt St John/Townsquare Media-Rochester/Preston MN)
Get ready to pay more to get out and use Minnesota state parks and rec areas later this year.
If you ask me, one of the best things about living here in Minnesota is the natural beauty our state possesses, and the 75 different state parks and recreation areas that exist for us to get out and take advantage of the great outdoors. My wife and I love to take our dogs on hikes at state parks here in our own backyard, like Whitewater State Park in Altura and Carley State Park near Plainview.
But it could cost all of us more to do just that-- at least if a new budget proposal passes. That's because an increase in park entry, camping and boat registration fees along with an increase in the cost of fishing licenses are all being requested by Minnesota's Department of Natural Resources (DNR.) 
More and more Minnesotans have been using our state's parks over the past several years. This MPR story says, since the pandemic, admissions have been up nearly 25 percent at parks across the state and up nearly 60 percent at parks near urban areas, like in the Twin Cities. And the DNR says fees haven't kept up-- in fact, they haven't increased since 2018.
So to help keep all those parks and rec areas maintained, this KARE-11 story says the DNR is seeking to increase daily park passes from $7 to $10, along with increasing the fishing license cost from $25 to $30. Boat registration fees would also go up, depending on size, with the most being an increase of around $32, KARE 11 said.
The story also noted that in addition to the increased fees, the DNR is also requesting a one-time cash payment of $265 million from the state's massive $17 billion budget surplus to help modernize amenities like docks, shelters,  and fisheries, many of which haven't been updated in several decades.
Of course, this is just a proposal at this point. We'll know more if this proposal is included in the state budget once the Legislature gets closer to passing a budget bill later this spring.
In the meantime, though, if you need a side hustle to help pay for those possible fee increases (or the increasing price of gas in Minnesota these days), keep scrolling to check out Top 30 Jobs with the Most Openings here in the Land of 10,000 Lakes!
Listen to Curt St. John in the Morning
Weekdays from 6 to 10 a.m. on Quick Country 96.5
Top 30 Jobs With the Most Openings in Minnesota