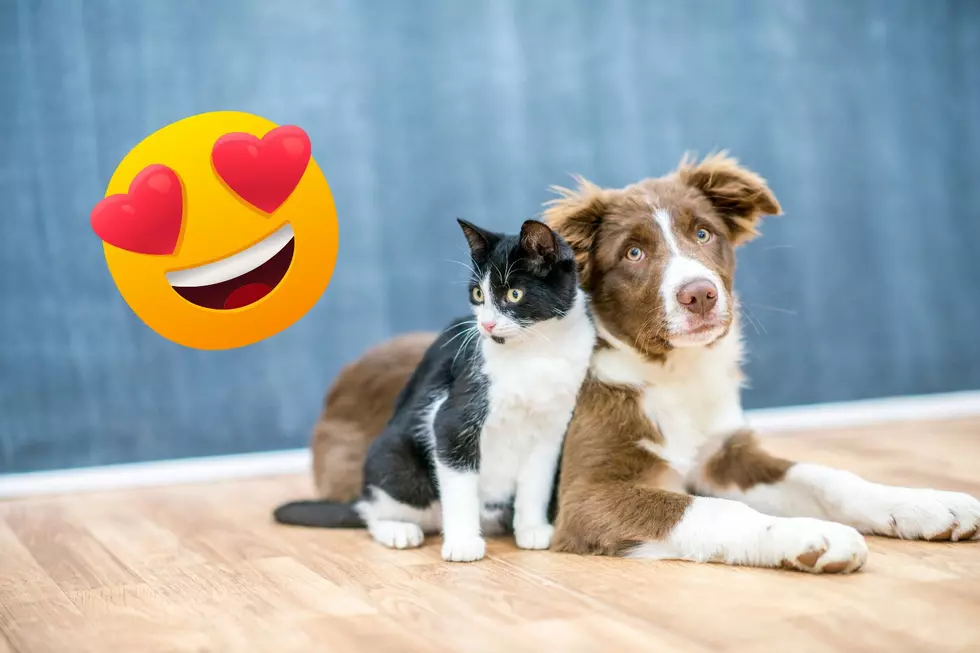 Minnesota Pet Sitter Just Did Something Amazing For Homeless Animals
Canva
One Minnesota pet sitter went above and beyond to help homeless animals this holiday season!
If you're looking for a feel-good story this holiday season, here's one that just happened in Rochester. It's the story of a beloved pet sitter who, on a whim, decided to launch an effort to help homeless animals this holiday season. And totally knocked it out of the park!
A big shout-out to Sarah Quincey, a Rochester resident and pet sitter who runs Cat's Meow Cat Sitting. (Full disclosure: we've been lucky enough to have Sarah look after our three cats whenever we've been out of town for the past 8 years-- she's amazing!)
Sarah just orchestrated a big effort to provide holiday goodie bags filled with treats and toys for homeless dogs and cats at Rochester's Paws and Claws Humane Society and the Rochester-based pet rescue, Camp Companion.
And she did it in a big way, too! Last weekend, Sarah and her mom put together 550 goodie bags and stockings filled with treats and toys and dropped them off for area dogs and cats waiting for their forever homes this holiday season! 550... wow!
Sarah said she first got the idea when she was assembling pet gift bags for her clients and a friend, who's a volunteer at Camp Companion, asked if she had any extra bags she could give to pet fosters for homeless animals they're temporarily caring for.
Sarah put out the call on her Cat's Meow Cat Sitting Facebook page, where her clients and friends then proceeded to donate $2,500 worth of pet treats and toys for the animals in need!
Sarah and her mom recently spent over 8 hours last weekend putting together those 450 kitty goodie bags and 100 doggie stockings and delivering them to Paws and Claws and Camp Companion.
Sarah said she was amazed at how quickly people donated to her effort, and that she's already planning to make it bigger next year. Being a big animal lover (my wife and I share our house with the two dogs and three cats we adopted from area shelters and rescues) I can't think of a better way to try to make the holidays a little better for those animals still waiting to be adopted!
Way to go, Sarah! And keep scrolling to check out some facts about those four-legged furry creatures many of us love so much!
Listen to Curt St. John in the Morning
Weekdays from 6 to 10 a.m. on Quick Country 96.5
Why do cats have whiskers? Why do they meow? Why do they nap so much? And answers to 47 other kitty questions:
Why do they meow? Why do they nap so much? Why do they have whiskers? Cats, and their undeniably adorable babies known as kittens, are mysterious creatures. Their larger relatives, after all, are some of the most mystical and lethal animals on the planet. Many questions related to domestic felines, however, have perfectly logical answers. Here's a look at some of the most common questions related to kittens and cats, and the answers cat lovers are looking for.
Check out these 50 fascinating facts about dogs: