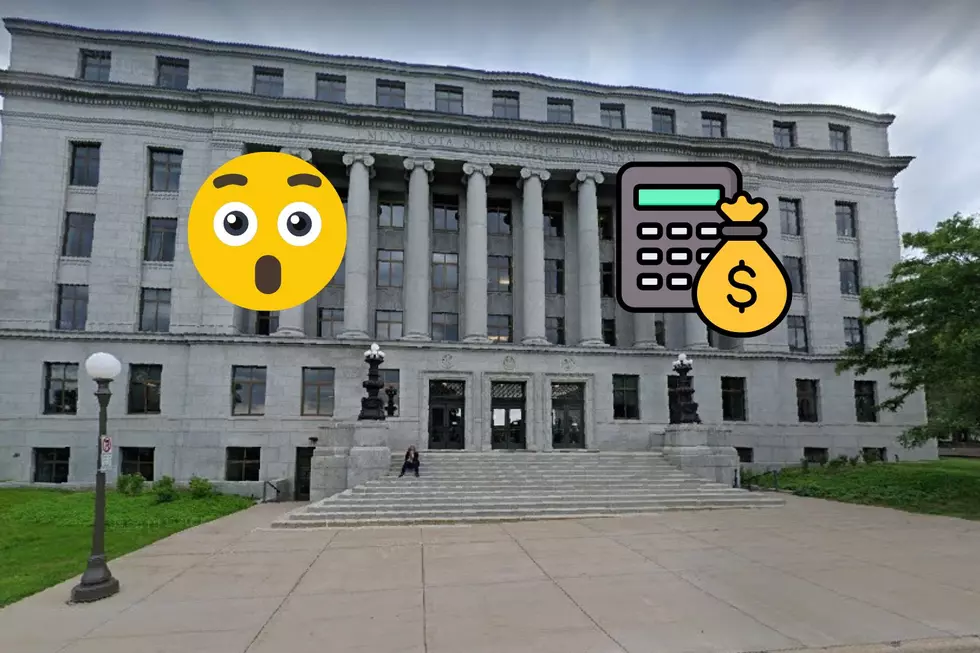 Minnesota Renovating State Building For Twice What a New Build Costs
Google Street View (Canva)
State lawmakers approved a plan to renovate the State Office Building in Saint Paul, but it's going to cost us... a lot!
If you were planning to do a renovation project on your home, but the cost to do the project ended up being twice as much as it would cost to just tear your home down and build a new one, would you still go through with the reno project?
Common sense would say you probably wouldn't, right? But of course, that kind of common sense isn't very common when the government plans a project. Take the Minnesota State Office Building, on the state capitol grounds in Saint Paul, for example.
A Minnesota House panel approved a renovation and expansion project in December 2021 for that building that carries a price tag that's twice as expensive as just tearing it down and doing a rebuild!
That's the word from this Axios Twin Cities story by Nick Halterman that compared the cost of building a new office building as well as the cost of a current renovation project in Minneapolis to whopping 498-million-dollar plan legislators approved back in December 2022:
"A review of recent construction projects in the Twin Cities, as well as one industry estimate, shows that the state will pay more than double the cost of new construction prices and nearly four times that of an ongoing historic rehab project in Minneapolis," Axios Twin Cities noted.
Of course, it's not *quite* that simple, however. Supporters of the plan note that the Office Building is historic and unique and is subject to the Minnesota Capital Area Architectural and Planning Board, which according to its website, exists to 'preserve and enhance the dignity, beauty, and architectural integrity of the capitol area.'
In reality, that means added expense-- and mandates expensive things like the pricey granite siding that currently adorns the current building, which would need to be salvaged and reinstalled on a new structure. Which, of course, wouldn't be cheap.
This KSTP story said lawmakers agree the building needs work, noting the plan will repair the building's infrastructure to fix things like cracked walls, a leaky roof and ceilings, outdated plumbing and HVAC systems as well as improve security.
While the reno plan is expensive, just tearing the building down and starting over isn't really an option, either. That's thanks to a spending bill passed in 2021 that paved the way for the current project and actually makes demolishing the current building *illegal* Axios noted.
So, it looks like we Minnesota taxpayers are on the hook for a half-billion-dollar renovation for a building we'll likely never even set foot in. It still seems completely counter-intuitive, though, doesn't it?
Preserving our history, though, is important, though. Speaking of that, keep scrolling to check out things from the year you were born that don't exist anymore!
Listen to Curt St. John in the Morning
Weekdays from 6 to 10 a.m. on Quick Country 96.5
LOOK: Things from the year you were born that don't exist anymore
The iconic (and at times silly) toys, technologies, and electronics have been usurped since their grand entrance, either by advances in technology or breakthroughs in common sense.
See how many things on this list
trigger childhood memories—and which ones were here and gone so fast you missed them entirely.