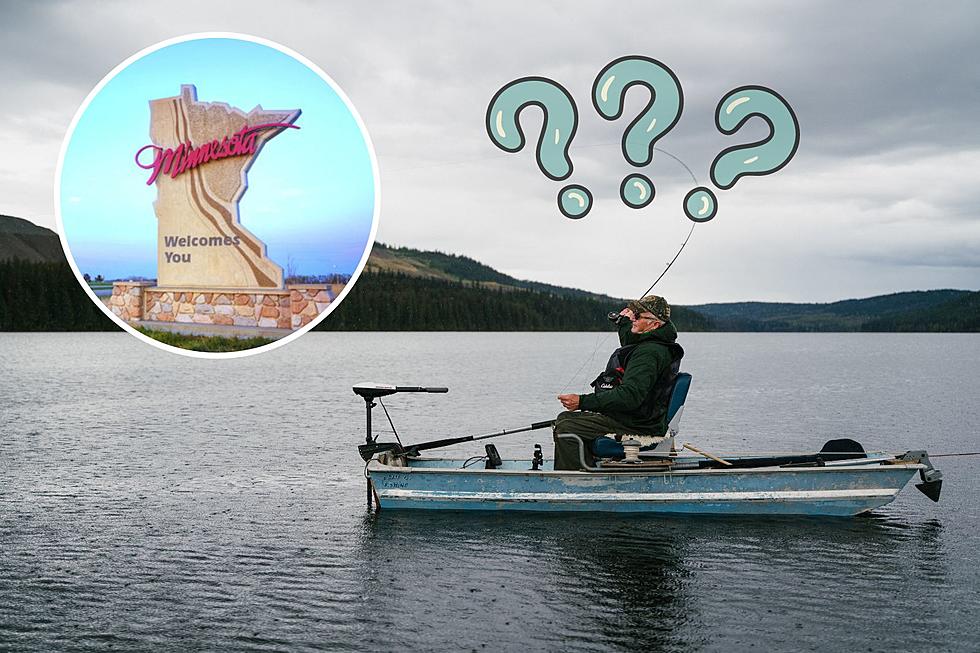 The Strange Thing Missing From MN Governor's Fishing Opener This Year
Canva
It's an event that's been happening in Minnesota for the past 75 years. But this year, one mysterious thing will be missing from the Governer's Fishing Opener.
Minnesota's 2023 walleye, northern pike, and bass season is set to open this Saturday, May 13, 2023 (at exactly 12:01 am CDST, if you want to be precise.) And fishing is BIG business here in the Land of 10,000 Lakes. Outdoor News says Minnesota's fishing economy ranks 4th in the nation, generating $4.2 billion dollars, along with creating over 28,000 jobs across the state.
So to help kick off the season every year, the state of Minnesota hosts the Governor's Fishing Opener. According to Explore Minnesota, it's an event that has been going on for many years:
The Minnesota Governor's Fishing Opener has been a tradition since 1948. It was designed to improve Minnesota's economy through the development and promotion of the state's recreational opportunities, especially fishing, and also celebrates the kickoff of the summer tourism season.
But there will be one thing mysteriously absent from the Governor's Fishing Opener this year, which is set to take place in the Mankato area: The governor himself, Tim Walz.
And that's because Gov. Walz has a scheduling conflict: He'll be out of state, attending his daughter's college graduation instead. TwinCities.com posted a statement from the governor regarding his absence this year:
As the governor has announced, he is incredibly disappointed to miss the lineup of events, tours, live music and fishing scheduled for the Fishing Opener weekend. While he will be attending his daughter's college graduation in Montana, he looks forward to spending time before and after the fishing opener in the Mankato area.
That news is a bit ironic, considering that the governor himself is a former resident of Mankato. In his place, however, will be Lt. Governor Peggy Flanagan along with Sarah Strommen, Minnesota Department of Natural Resources commissioner and Lauren Bennett McGinty, Explore Minnesota tourism director, KARE-11 noted.
Listen to Curt St. John in the Morning
Weekdays from 6 to 10 a.m. on Quick Country 96.5
SAY WHAT? 20 of the Hardest Lake Names to Pronounce in Minnesota