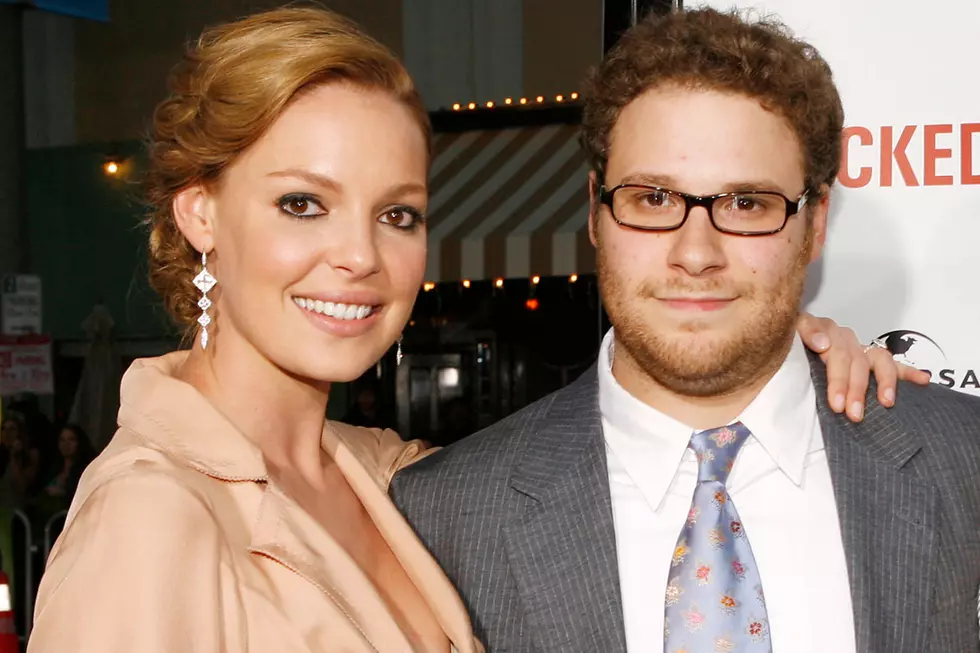 Katherine Heigl Extends Kind Words in Seth Rogen 'Knocked Up' Feud
Kevin Winter, Getty Images
Katherine Heigl's years-long feud with Seth Rogen over comments she made about Knocked Up eight years ago may have, finally, come to a merciful end.
Despite a recent attempt at clarity -- Heigl told Howard Stern her disparaging 2008 Vanity Fair remarks were misconstrued, and her problem with the film had more to do with the way she chose to play the role of her Knocked Up character than with the script itself -- Rogen admitted he'd still like a personal, private apology from Heigl for her comments.
"I thought she hated us … and it seemed like she didn't have good experience making [Knocked Up]," he said in a separate interview with Stern via Vulture.
"She didn't feel the product was as she thought she should be portrayed," Rogen continued. "When that happens, as someone who is an egomaniac, I just get hurt by that. She must f—ing hate me."
But Rogen also recognized Heigl's comments, in which she called out the movie's sexist undertones, negatively impacted her career.
"I respect the fact that maybe she realizes it has hurt her career. And I don't want that to have happened to her at all. Because I've said a thousand stupid things, and I really like her," he said. "The only people in this situation who should in any way take anything from it is me and Judd, because we're the ones she's talking about. And for other people to not work with her because she didn't like her experience with us, I think is crazy."
Still, the Neighbors actor noted, "When I apologize to people, generally I don't take a public forum to do it."
And while there's no word as to whether Heigl spoke with Rogen privately, she did offer him some kind (and final) words when prompted to address his comments during a recent promo stop for her new CBS drama Doubt.
"I think he's handled it so beautifully," she said via Entertainment Weekly. "I feel nothing but love and respect. It was so long ago, and I just wish him so much goodness. I felt that from him, too."
Here's to hoping the media allows this feud to die the death it deserved long ago.
50 of the Best Celebrity Disses