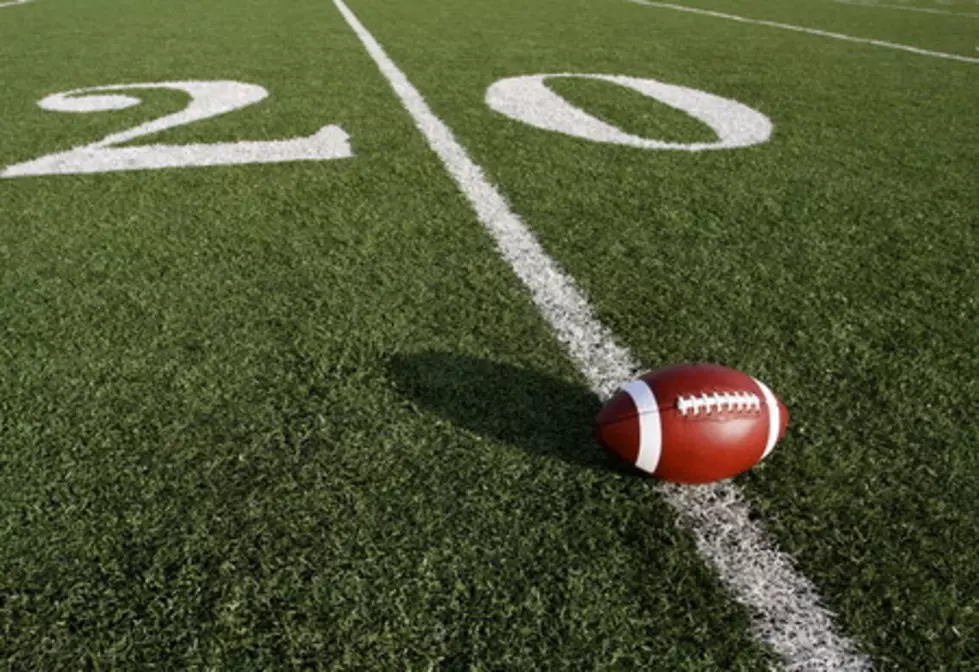 Lanesboro's Strong Ground Game Leads To Win Over Grand Meadow
ThinkStock
A strong ground game was the catalyst for the Lanesboro Burros as they took down the Grand Meadow Superlarks to open up the season in Lanesboro Friday night 28-0.
Seth Semmen got the scoring started in the first quarter for Lanesboro with the lone touchdown of the first half to make it 8-0 at the break. It was a tight battle in the first half that saw a total of just six possessions and both teams controlling the ball well.
The big momentum swing in the game was when the Superlarks forced a 3-and-out, and forced the Burros to punt. The snap went over the head of Burros punter J.T Rein, who is also the team's leading running back. Rein ran back and picked up the ball around the Burros 15-yard line, made a few Superlark tacklers miss, and sprinted his way to a 64-yard touchdown and a 14-0 lead in the third quarter.
That big swing in the game aided the Burros to really control the clock in the fourth quarter en route to the 28-0 victory.
The Superlarks moved the ball well, led by Taylor Glynn who finished with 82 yards on the ground and 113 yards in the air. The Lanesboro defense was able to get some big stops in the red zone to keep Grand Meadow out of the endzone.
Rein did a majority of the damage for Lanesboro finishing with 176 yards on the ground and 1 score. Hayden Lawstuen added 50 yards and a score and Semmen finished with 23 yards and a touchdown to lead the team.
The strong performance on the ground, along with a defense that was swarming all night helped Lanesboro start the season off 1-0. They will take on a tough Southland team in week 2. Grand Meadow will host Heron Lake-Okabena/Fulda on Saturday at 2 p.m. next week.
Lanesboro Player of the Game - J.T Rein
Grand Meadow Player of the Game - Taylor Glynn
Kingsley Mercantile Game Ball - Seth Semmen (Lanesboro)
10 of the Best Airbnbs and VRBOs Minnesota Has To Offer
Are you searching for the best Airbnb in Minnesota? Maybe the best VRBO in Minnesota? Check out 10 of the best we found! These are all either Premier Host on VRBO or Superhosts on Airbnb and range from magnificent mansions to a beautiful treehouse! There is truly something for everyone! Check it out below.