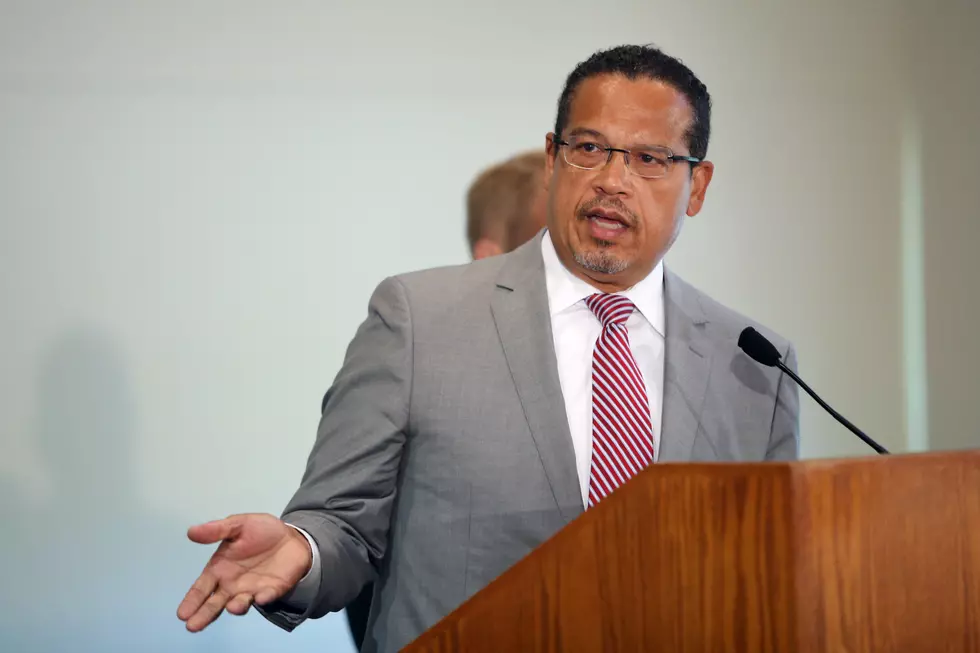 Minnesota Cafe Reaches Settlement For COVID Pandemic Violations
(Photo by Scott Olson/Getty Images)
Enter your number to get our free mobile app
Monticello, MN (KROC-AM News) - A central Minnesota restaurant that defied the governor's pandemic executive orders has worked out a settlement with Minnesota Attorney General Keith Ellison.
His office issued a news release today announcing the settlement with Cornerstone Café in Monticello. The deal requires the business to fully comply with existing executive orders and future orders pertaining to bars and restaurants during the ongoing COVID-19 pandemic. In addition, Cornerstone Café will pay the state $10,000, which Ellison equates to the profits made by the business while operating in violation of the governor's orders.
"I thank this establishment for agreeing to meet its responsibility to help all Minnesotans stop the spread of COVID-19 and congratulate it on rejoining the vast majority of Minnesota bars and restaurants that are already doing so," Attorney General Ellison said. "It brings me no joy to bring enforcement actions, because our top priority has always been education and voluntarily compliance and enforcement has always been a last resort. Today's settlement can be a sign to the very small handful of establishments that are violating the executive orders that compliance is still available to them."
The owners of the Cornerstone Café were named in a temporary restraining order issued by a judge in Wright County just before Christmas after the business was sued by the Attorney General's office for openly violating an order that prohibited serving customers indoors.
COZY: Stay the Night in This 'Igloo' in Minnesota Complete w/ a Hot Tub