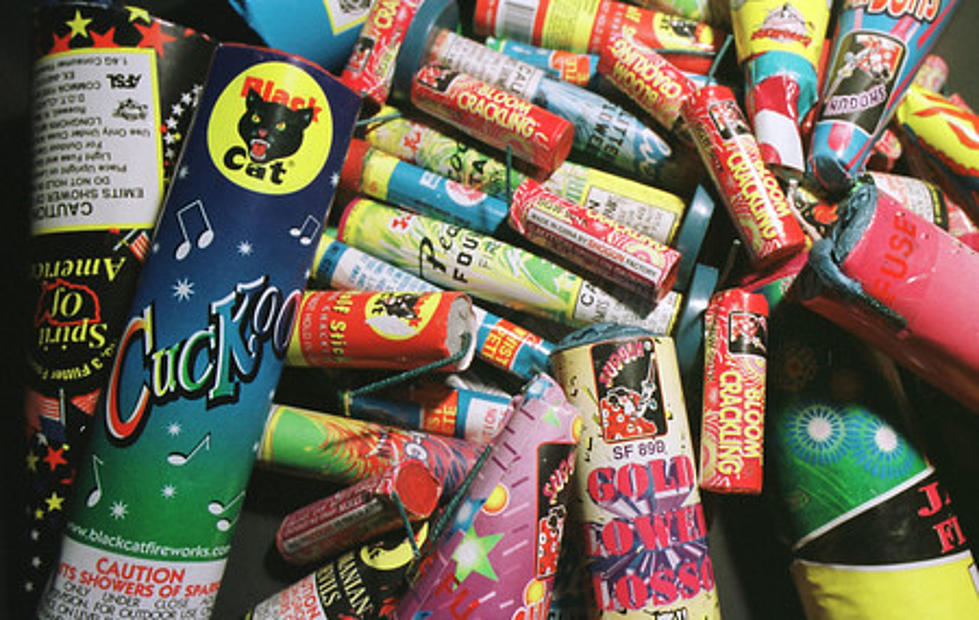 Amazingly, Minnesota Doesn't Really Like Fireworks (Compared to Other States)
Thinkstock
With the 4th of July headed our way this weekend, it's kind of amazing how much Minnesota doesn't really like fireworks-- at least compared to other states, that is.
When it comes to finding fireworks you light yourself, head east
Now, as you read this, keep in mind that I'm talking about the kind of fireworks that you set off yourself in your backyard (or street in front of your house.) Also keep in mind that I'm a native of Wisconsin, where the fireworks tents and stands start popping up along the roadside and in shopping center parking lots just a few days after the last snow melts. Cheesehead nation LOVES its fireworks!
But here in Minnesota, not so much. I've lived in the Land of 10,000 Lakes now for nearly a decade, but I did notice the first year I lived here that there weren't nearly as many fireworks stands here as there are back in Wisconsin.
So does Minnesota not really like fireworks?
A new survey from the number-crunchers over at Zippia confirms my suspicions, too.  Minnesota really DOESN'T like its fireworks that much-- at least when compared to other states. According to Zippia, their survey analyzed the number of fireworks imports by dollar amount per capita to see which state in the US likes fireworks the most-- and has the most explosive fourth of July celebrations.
A new survey says we really aren't that crazy about fireworks in Minnesota
And the results? Well, Minnesota ranked 46th out of 50 on the list! That's right, only four other states (that'd be Delaware, Maine, Georgia and North Carolina) like fireworks LESS than Minnesota does! Meanwhile, as I suspected, over in my home state of Wisconsin, they're ranked 13th on the list-- 33 places higher than the North Star State. (I told you Cheesehead nation liked its fireworks!)
If you're looking for the states that really like to light up their 4th of July celebrations with fireworks, you'll need to head to Missouri, Nebraska, Kansas, Alabama or South Carolina, as they're the top 5-ranking states according to Zippia.
Of course, Minnesotans DO like to watch those big fireworks shows that various cities and other big venues put on each year. Click HERE to see a list of the best and brightest 4th of July fireworks shows in Minnesota this year!
Now while we may not be as fond of fireworks as some other states, here in Minnesota we DO love our cereal, right? There are days I still have it for lunch! I'm thinking that might have something to do with General Mills being headquartered up in Golden Valley. But do you remember these now-discontinued limited-edition cereals from when you were a kid? Keep scrolling to check 'em out!
Listen to Curt St. John mornings from 6 to 10 on Quick Country 96.5
and afternoons from 2 to 6 on 103.9 The Doc
LOOK: 40 Discontinued & Special Edition Kellogg's Cereals