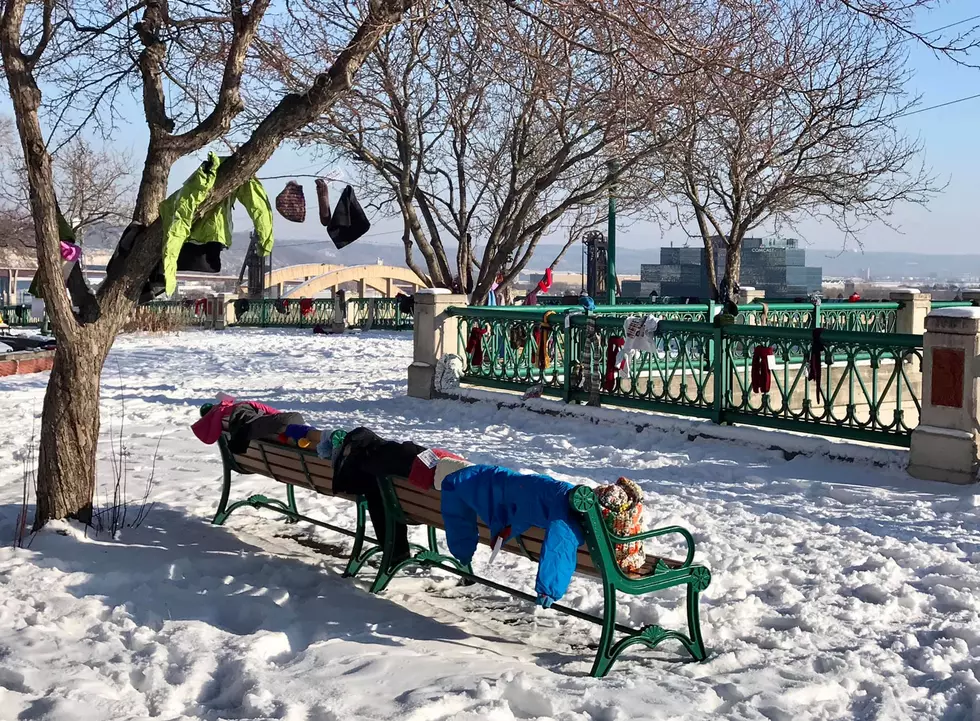 Minnesotans 'Scarf Bombing' Parks to Help Homeless Stay Warm
One Good Deed via Facebook
Enter your number to get our free mobile app
A group of Minnesotans went to different parks around the Twin Cities on Sunday to give scarves and other warm clothes to the homeless to help them stay warm this winter. The group calls it 'scarf bombing', which I think is an awesome name.
The organization that has put this together over the past few years is called One Good Deed. The organization was put together by Michelle Christensen. On One Good Deed's Facebook page they shared the success that they had this year with donations and 'scarf bomb'.
Based on their Facebook post, the group of volunteers goes around to parks and places winter gear EVERYWHERE with a tag saying "Take me! I'm not lost, I'm yours". This year they had 50 volunteers 'scarf bomb' 2 parks in the Twin Cities (Loring Park and Kellogg Park) with thousands of donated winter items.
Michelle spoke with KSTP about it and she said, "'I often hear that people want to be kind they just don't know where to place their kindness'". I think this kind of thing, 'scarf bombing', is perfect for people looking to help but don't know where to start! It gives people in need exactly what they need and it's relatively simple to participate in.
OH BOY -- Check Out The 10 Most Naughty-Sounding Town Names in Minnesota