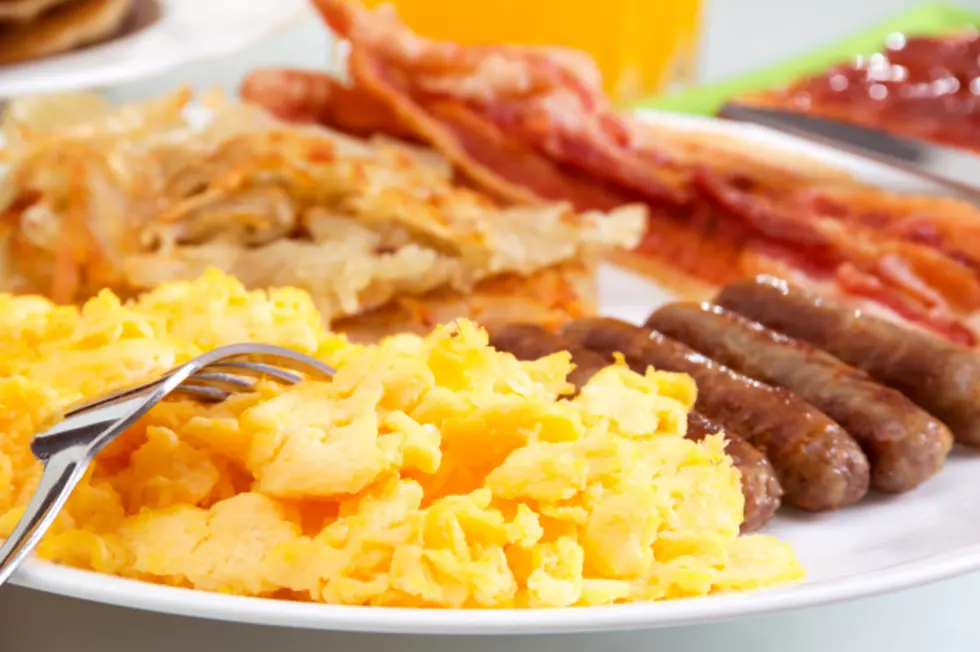 Minnesota's Favorite Breakfast Restaurant Has Several Locations in the Twin Cities Area
Getty Images/iStockphoto
They, whoever they are, say it's the most important meal of the day, but the Average American only eats breakfast three times a week. The One Poll survey also revealed our favorite breakfast foods. Eggs is #1 followed by coffee and cereal.
Do you have a favorite breakfast restaurant? I have a few in Rochester, Minnesota including Grandma's Kitchen, Brother's Bar and Grill, and Pescara. The crab cake benedict and smoked gouda hash browns at Pescara are amazing. Below you'll see Minnesota's favorite breakfast chain and some of the best places in southeast Minnesota to get pancakes.
The Most Popular Restaurants Chains In The United States
The team at Luvly used online search metrics to determine the most popular chain in each state. 
Denny's was very popular out west, IHOP dominated the east coast, and Perkins was the most searched in the Dakotas, Iowa and Wisconsin.
The Most Popular Breakfast Chain In Minnesota Is....
The Original Pancake House was the most searched breakfast joint in three different states including Minnesota.
The Original Pancake House was founded in Portland, Oregon in 1953 by Les Highet and Erma Hueneke. There are now more than 100 locations across the country including several in the Twin Cities area.
What They're Known For:
The Apple Pancake, "a single large pancake smothered with sautéed apples and cinnamon sugar baked to perfection, to create a deliciously rich cinnamon sugar glaze."
The Dutch Baby, "an air-filled delight oven baked to golden perfection and served with lemon, whipped butter and powdered sugar."
Now, if you're like me and pancakes aren't your thing you should try one of their omelets. They have several unique omelets and menu full of traditional favorites like eggs, sausage, bacon, and hashbrowns.
Top 10 SE Minnesota Restaurants for Pancakes
Everyone knows the big ones, the Perkins, the Denny's, the Canadian Honker, Grandmas...but how 'bout some batter from off the beaten path? Try 'em out and let me know what you think here:
james.rabe@townsquaremedia.com