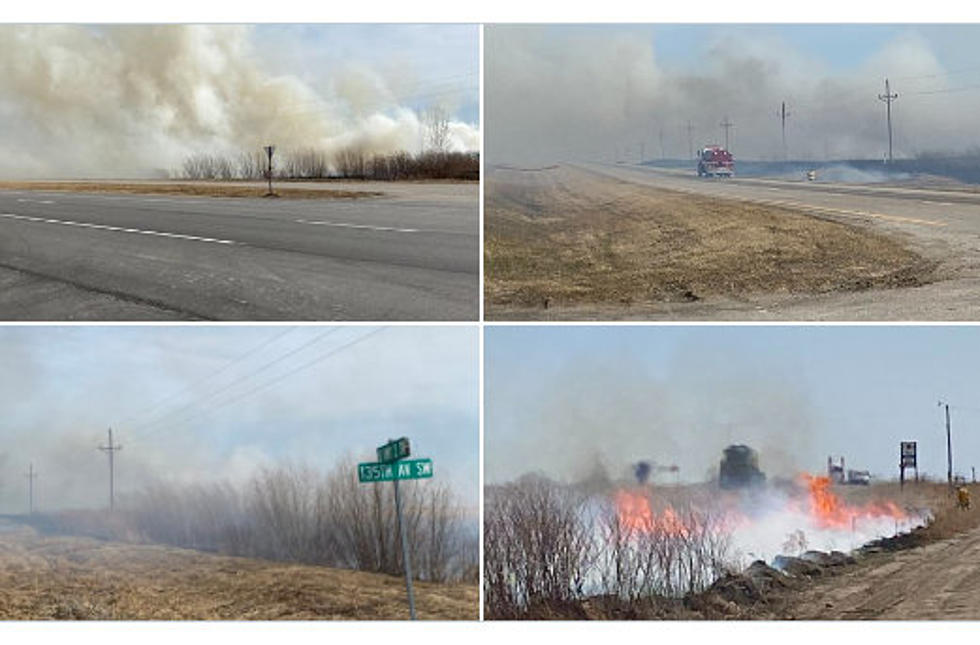 Monday Wildfire Closes Minnesota Highway
Sgt Jesse Grabow/ MN State Patrol
Rochester, MN (KROC AM News) -  Temperatures in the Rochester area climbed into the mid to upper 60s Monday but they were going the other way Tuesday morning.
It was 51 degrees at St Marys Hospital at 3:00 am. The temperature at 6:30 had fallen to 34.
It was Monday's warm, windy weather that combined with dry vegetation to produce wildfires in parts of Minnesota. A Red Flag warning was issued by the National Weather Service for more than half the state's counties, mostly in the northern half of Minnesota. One of the largest wildfires broke out Monday afternoon in northwest Minnesota and forced public safety officials to close a section of Highway 2 for a few hours.
The National Weather Service has issued an advisory dealing with elevated fire weather conditions for Tuesday afternoon in southeast Minnesota. The counties affected by the advisory are:
Dodge, Fillmore, Mower, Olmsted, Wabasha, Winona.
The NWS says the combination of gusty winds, low humidity in the afternoon, and dry conditions will produce elevated fire weather conditions through the afternoon.
The cooler weather that has returned to southeast Minnesota will linger a few days before another warmup this coming weekend.  Temperatures could be in the low 70s.
News update: More criticism of the Minnesota Human Services Dept.
11 Things That Happen In The Spring That Minnesotans Don't Like
We love that the weather is getting warmer in Minnesota but there are a few things about Spring that don't bring us joy. A few things actually make us gag because it is a nasty job,