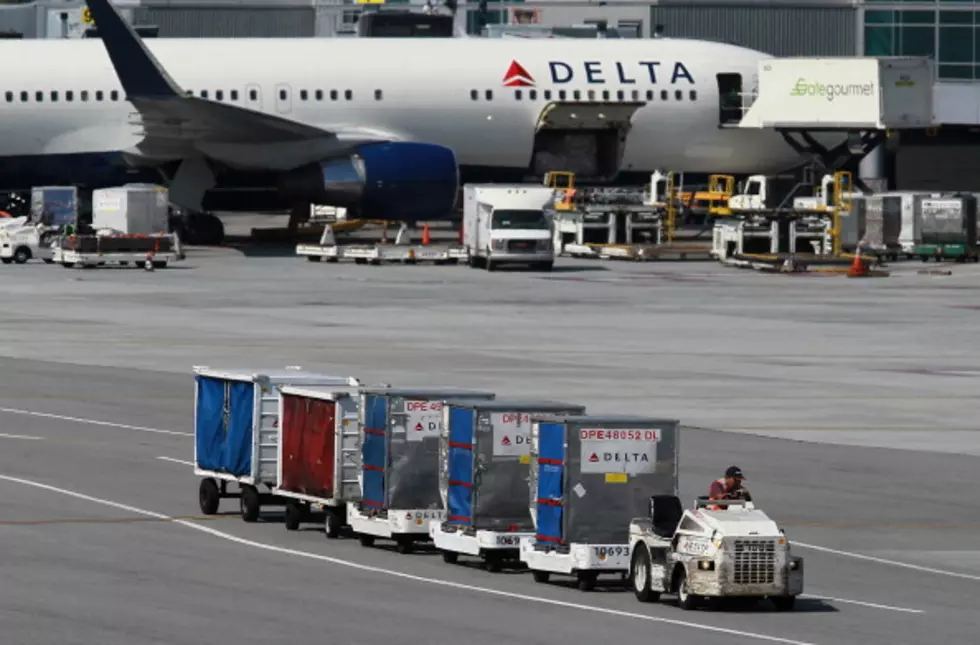 No Mask, No Flight. Delta Could Ban You For Not Complying
Justin Sullivan/Getty Images
Like many places and businesses, Delta Airlines has asked that passengers comply to their request to wear a mask when traveling with the airline. Those who do not, could be banned from flying with Delta.
"We take the requirement to wear a mask very seriously. Customers who choose not to comply with this or any other safety requirement risk losing their future flight privileges with Delta." - Ed Bastian, Delta Airlines CEO
According to CNBC, Bastian made the comment's in a staff note on Thursday. "So far, there have thankfully only been a handful of cases, but we have already banned some passengers from future travel on Delta for refusing to wear masks on board."
Since wearing a mask is not federally mandated, one can not be forced to wear a mask, and Bastian understands that. But, since Delta is a private business, they could ban one from flying with Delta for not following their request. The length of the ban is unknown, it is not certain if it would be a permanent, a year or even shorter. According to reports, one passenger was removed from New York's LaGuardia Airport and has been temporarily banned from traveling with American Airlines for not wearing a mask.
Delta, is not the only airline asking requiring a mask to be worn by passengers or employees. American Airlines, Southwest and United Airlines have also put this requirement in place when traveling with their airline.
Enter your number to get our free mobile app
KEEP READING: See states hit hardest by COVID-19's impact on tourism
Wake up with Jarred Becker every weekday morning from 6a-10a on AM 1390 KRFO
Connect with me on Social Media!
Twitter - @Jarred_Becker
Facebook - Jarred Becker