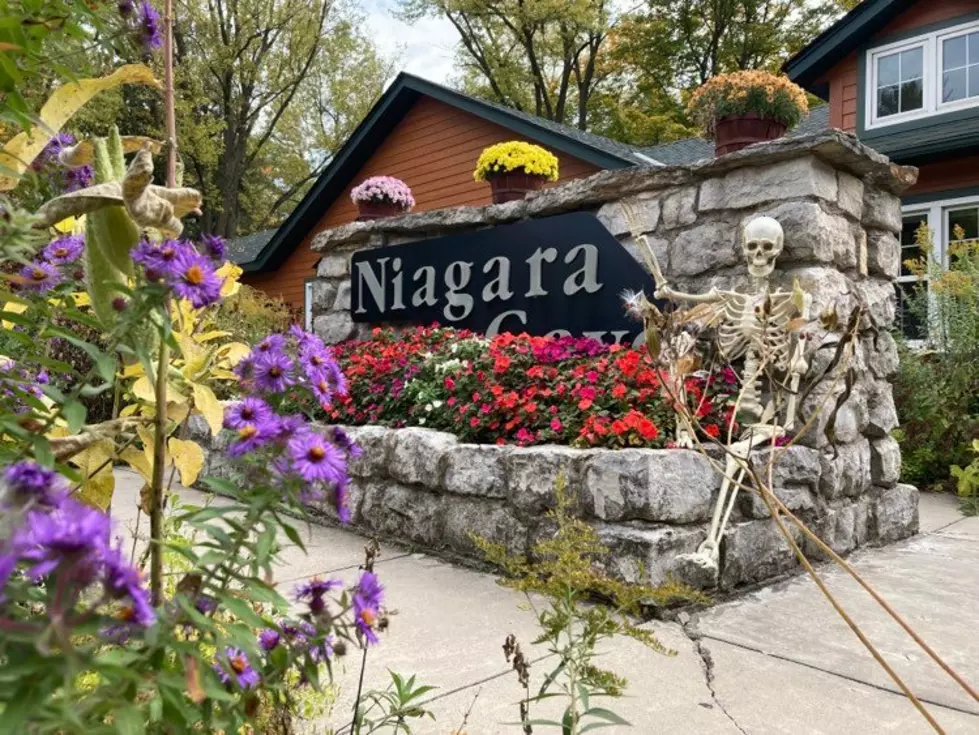 Not New York, It's Minnesota and This Should Be Seen By Everyone
Via Niagara Cave Facebook
With a name like Niagara, you may think you are in either New York state or maybe Canada, but this is actually in Southern Minnesota.  In a town called Harmony.
What I am talking about is a very unique cave that everyone should make plans to check out at some point.  I've explored a few caves, but from the pictures, this one looks more unique than some others that I have seen.
Niagara Cave is located in Harmony, as mentioned above.  If you are unfamiliar with where that is, it's in Southern Minnesota, almost on the Iowa border.  If you plan to check this cave out at some point, they do recommend that you wear appropriate shoes.  Some are not allowed, such as a high heels or bare feet (why would you do that anyway).  With everything, when there is a sign that seems like you should just know, it's because there was someone who did that, now they need a sign.
Also, be prepared to walk quite a bit, and be ready to climb some stairs too.  On their website they describe the tour as guided, and it's about a mile long with quite a few steps.
Also, no backpacks are allowed.  Not even the baby type.  You can carry a baby in one of the front packs, however.
Right now, the cave is closed.  But will open in April only on the weekends.  The first week in May they do open to 7 days a week, that will continue though October.  Also, if it's July, and it's blazing hot outside, still bring a light jacket or a hoodie.  The cave is about 48 degrees.
You can check out some of the pictures of the cave on their website.  It looks pretty awesome, and it's less than an hour from Rochester.  If you are heading down towards Iowa, it's definitely worth the stop to check it out.  It's best to buy your tickets ahead of time and plan your trip so you make sure there is a spot for you on the guided tour when you arrive.  Even though the cave is closed for the season right now, you can still buy your tickets now and reserve your spot in April.
LOOK: The most extreme temperatures in the history of every state
Stacker
consulted 2021 data from the
NOAA's State Climate Extremes Committee (SCEC)
to illustrate the hottest and coldest temperatures ever recorded in each state. Each slide also reveals the all-time highest 24-hour precipitation record and all-time highest 24-hour snowfall.
Keep reading to find out individual state records in alphabetical order.
See the Must-Drive Roads in Every State