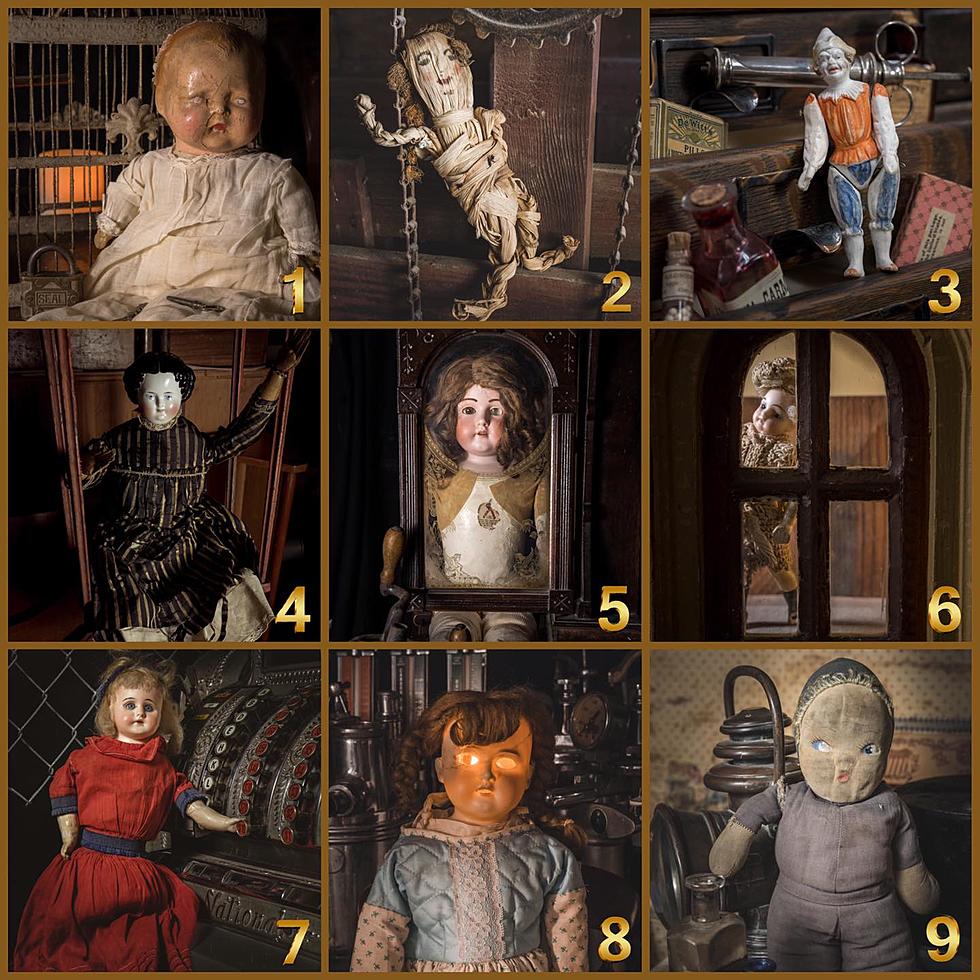 Olmsted County's Creepy Doll Contest: What One Gives You Chills?
Olmsted History Center Facebook
People have one more day to cast their vote for the History Center of Olmsted County's Creepy Doll Contest. This year's contestants take the word 'horrifying' to a whole new level.
History Center of Olmsted County's Petrifying 2021 Doll Contestants
Number 1:
Number 2:
Voodoo doll gone wrong?
Number 3:
The facial expression is quite unsettling.
Number 4:
Number 5:
Number 6:
Number 7: 
Oddly, this is the only doll that doesn't have a full feature on Facebook.
Number 8:
The glowing eyes are a hard pass for me.
Number 9:
I think this doll has been wronged in a former life...
I love knowing the bits of history about each doll (which you can find in the Facebook captions). I think knowing their background adds to their eeriness. 
To vote, head here or click on the picture below. I highly suggest reading the comments as well; some are pretty humorous. From the looks of it, doll numbers 1, 3, 8, and 9 are forerunners in the contest so far.
The 2021 winner will be announced at the Creepy Doll Cocktail Party on October 23rd at The Castle in downtown Rochester. They truly take this contest seriously. 
If you'd like to see these frightening contestants in person (first of all, wow, you're brave), head on over to the history center before October 30th. The museum (and spine-chilling doll display) is open Tuesdays through Saturdays from 9 am to 5 pm. Adult's admission is $5, and children's admission is $2.
Personally, I'd pick 5 or 8 as the creepiest doll. Let us know which one you'd crown winner in the comments below. 
9 Places in Owatonna That Would Be Fun To Visit Once Abandoned
I know I'm a little over-eager, but Halloween is *nearly* upon us. (Okay, okay. You're right.) It's still many months away, but that doesn't mean we can't start to prepare for the spooky season a little early by appreciating buildings in Owatonna that would be neat to explore once they are abandoned.
Now, for the sake of creepiness, imagine these buildings 100 years after desertion.