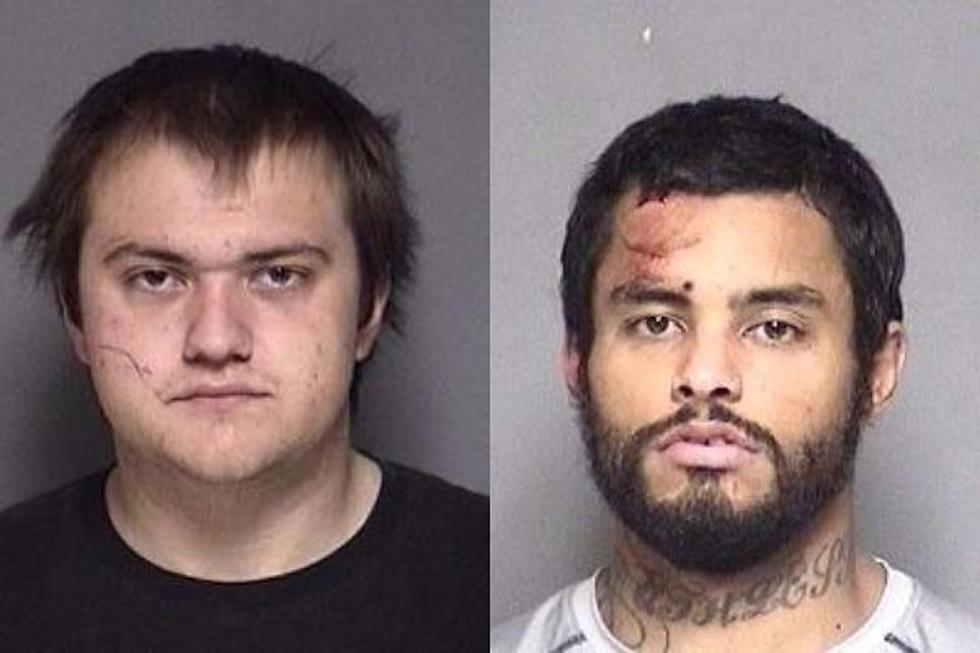 Pair Arrested Near Rochester After Chase in Stolen Pickup
Olmsted County Adult Detention Center photo
Rochester, MN (KROC-AM News) - The Olmsted County Sheriff's Department is reporting the arrests of two men following a high-speed chase and a brief standoff at a rural southwest Rochester home Friday night.
A spokesman says the chase started after a deputy conducted a license plate check on the pickup and Byron and discovered it had reported stolen in Wabasha County. The driver sped away with a deputy attempted a traffic stop and hit speeds of over 90 miles per hour attempting to flee from the deputy along Country Club the Road Southwest.
The pursuit ended when the driver pulled up in front of a home in the 1500 block of Weatherhill Court and ran inside the residence. 19-year-old Isaac Cronin of Brownsdale surrendered after a brief standoff, while the second suspect, 27-year-old Erik Cole of Stewartville, was later found hiding in a nearby wooded area.
Both men were already wanted on arrest warrants.
With updates at the top and bottom of the hour, listen to Newstalk 1340 KROC-AM for the latest local and national news.