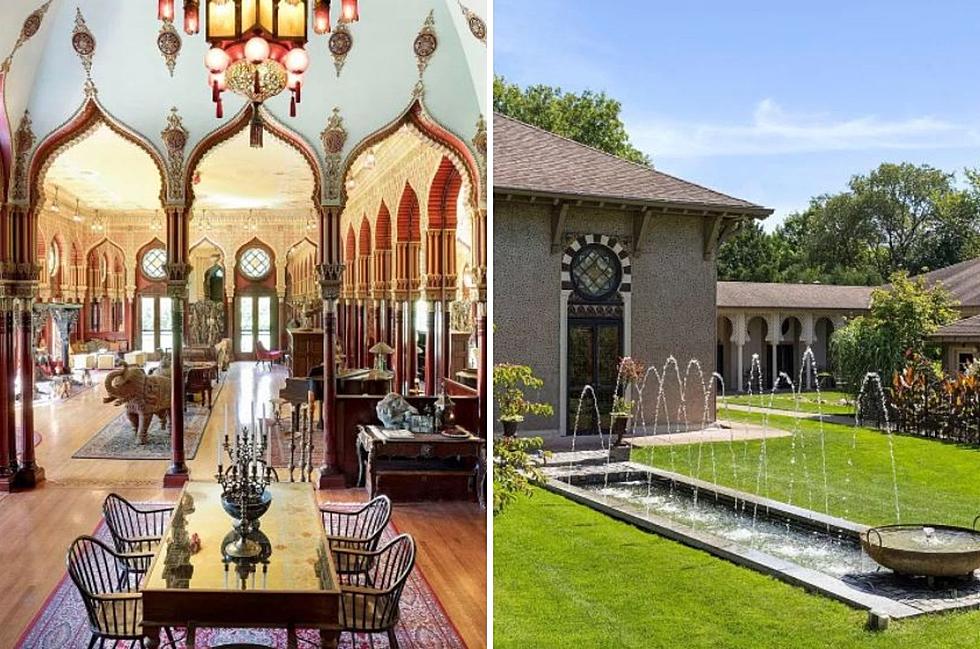 [PICTURES] Extraordinary Minnesota Home Inspired by Historical Building in Spain For Sale
Credit: Sharon O'Flannigan, Coldwell Banker Realty via Zillow
I can't get over this home. It's for sale in Stillwater, Minnesota and it's the definition of extraordinary. It was modeled after the Alhambra of Granada, Spain so no wonder it's so stunning. It's also not surprising that it's listed for $1.4 million.
What is the Alhambra of Granada?
What even is the Alhambra of Granada? Why is it such an important historical building? According to their website, they believe the Alhambra was originally built in the 9th century (the years 801-900) and was first used as "a military fortress with a view over the whole city". It sits on top of what's called the Hill of the Sun (or Cerro del Sol). It was a long time later, in the 13th century (1201-1300), that its royal history began when the first king of the Nasrid dynasty, Mohammed ben Al-Hamar, moved in.
The Alhambra went through many changes throughout history with parts being added on to, parts being torn down, but in the 18th century (1701-1800), the Alhambra was abandoned. Then the process of restoring, repairing, and preserving the historical building began in the 19th century (1801-1900). Today you can take tours of the Alhambra of Granada if you ever visit Spain. Or you can also take a virtual tour on their website.
The architecture of this Stillwater home inspired by the Alhambra is incredible with all of its detail, there's a beautiful fountain in the garden (that looks very similar to a fountain at the Alhambra), and there's an indoor pool that looks just as amazing as the rest of the house. Your jaw will surely hit the floor when you see these pictures.
Extraordinary Minnesota Home Inspired by Historical Building in Spain For Sale
This Stillwater, Minnesota home is the definition of extraordinary. It's beautiful, so it makes total sense that it was modeled after the historic Alhambra of Granada, Spain.
1885 Church Turned Mediterranean-Style Home For Sale in Wisconsin