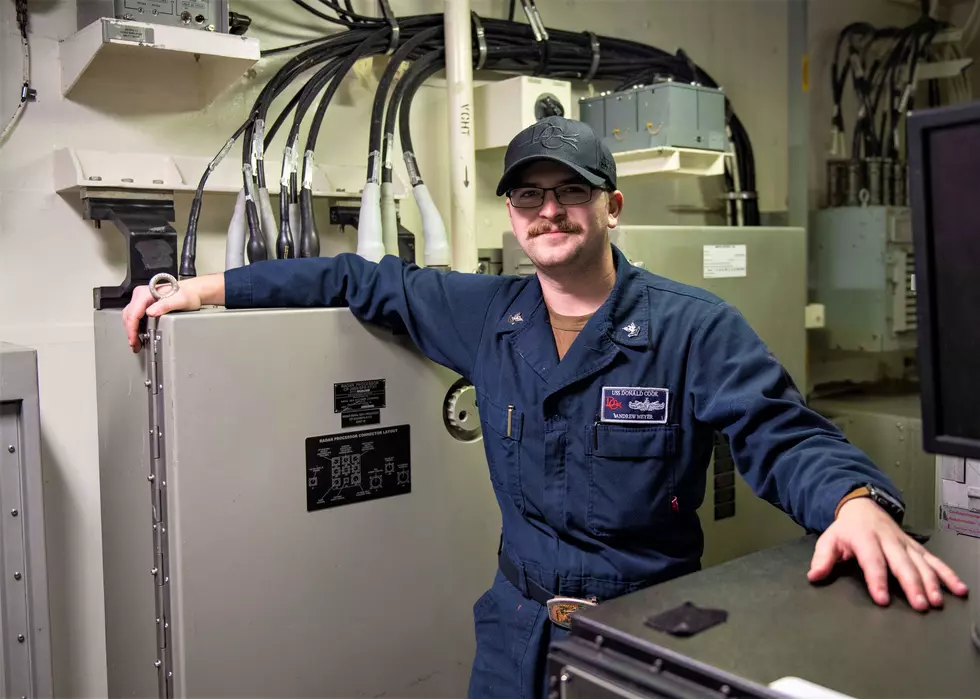 Plainview, Minnesota Native Serving Aboard Fast and Feared US Navy Warship
Petty Officer 2nd Class Andrew Meyer (U.S. Navy)
A 2017 Plainview-Elgin-Millville High School graduate is serving on a guided-missile destroyer, deployed right now to Rota, Spain operating in the East Atlantic, Mediterranean Sea and Black Sea.
Rick Burk, from the US Navy, says Petty Officer 2nd Class Andrew Meyer joined the Navy over three years ago and is serving aboard USS Donald Cook with more than 300 other sailors to protect international communications, including internet, that travel via cables on the ocean floor. Meyers said,
"I enjoy the sense of satisfaction that serving on this ship gives me, due to the way we get our job done and how we set the example out here in 6th Fleet...I also enjoy all the close friends I've made while serving on board these last two years."
Interesting story about the naming of the USS Donald Cook. It's named after Medal of Honor recipient U.S. Marine Corps Col. Donald Cook. He received the Medal of Honor posthumously for "selfless acts as a Prisoner of War during the Vietnam War." Again, according to Rick Burk,
Cook shared food and medicine with his fellow prisoners, despite his own deteriorating health. USS Donald Cook remembers his legacy by flying a POW flag at all times.
Thank you, Petty Officer Andrew Meyer, for your service!
As always, if you have a comment, complaint, or concern about something I wrote here, please let me know: james.rabe@townsquaremedia.com
Listen to James Rabe and Jessica Williams Weekday from 6 - 10 AM on Y-105 FM
The world's mightiest military came from humble beginnings...trace 100 years of history here.
LOOK: 100 years of American military history